Published July 27, 2023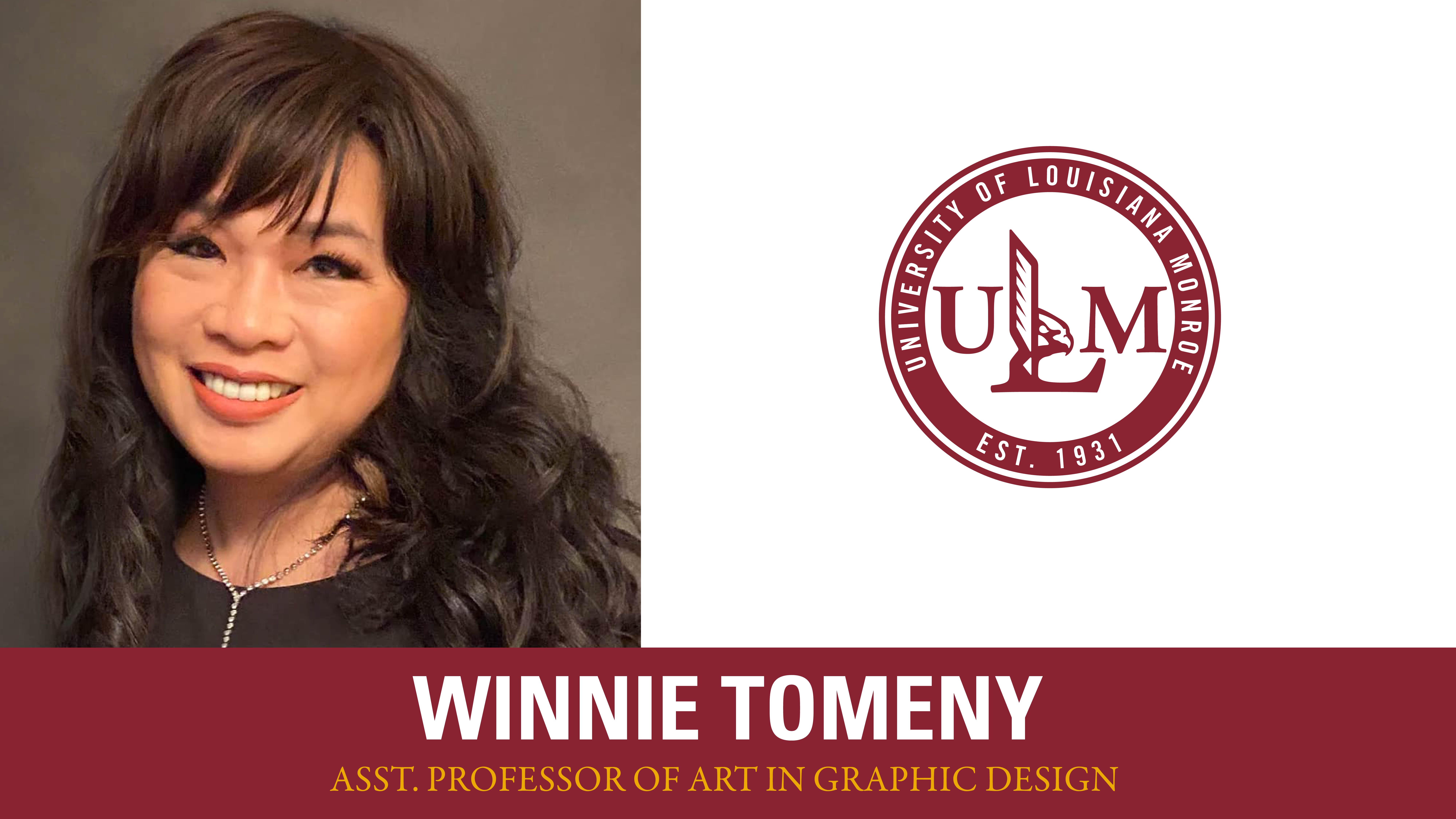 Monroe, LA - The School of Visual and Performing Arts at the University of Louisiana Monroe is thrilled to announce the addition of Professor Winnie Tomeny to its art faculty beginning in August of 2023.
Professor Tomeny will serve as the school's new Assistant Professor of Art in Graphic Design. Born in Taipei, Taiwan, she comes to ULM bringing special talents not only in her area of teaching graphic design, but as a Chinese culture consultant, which will offer a unique world-view for her students.
Because of her expansive skills in the realm of graphic design and art, Professor Tomeny has received special recognition from several art societies and organizations in honor of her exemplary Chinese calligraphy skills, painting, and graphic design work. Those awards include the Young Artist Award, Chinese Calligraphy Excellence Award, and Gold Corporate Sponsor, Sullivan University - National SkillsUSA Competition Kentucky State Counselor Award.
"Winnie brings a wealth of knowledge and experience to our graphic design program," said Dr. Nicholas Bratcher, Director of the School of Visual and Performing Arts at the University of Louisiana Monroe. "Her ideas for collaboration and recruiting, her experience developing new and exciting curriculum and programs, having students compete - and win - in regional and national design contests, as well as meeting students where they are and helping them succeed, are things that align with my strategic plan for VAPA as well as the strategic plan for the university."
Prior to her appointment at ULM, Professor Tomeny held positions at the Kentucky College of Art and Design, Vargas University and Sullivan University. She earned her Master of Fine Arts degree from Savannah College of Art and Design in Savannah, Georgia.
The School of Visual and Performing Arts at the University of Louisiana Monroe aims to provide students with the highest level of arts education, research and educational opportunities to majors and minors. VAPA aims to offer curricular, co-curricular and extracurricular opportunities to students enrolled at ULM, as well as provide cultural activities, special events and performances for university, local and area communities. The School of Visual and Performing Arts aims to serve as an expert resource to school arts programs throughout the region. VAPA at ULM offers degrees in various disciplines in art and music as well as experiences in dance and theatre.