Published September 1, 2023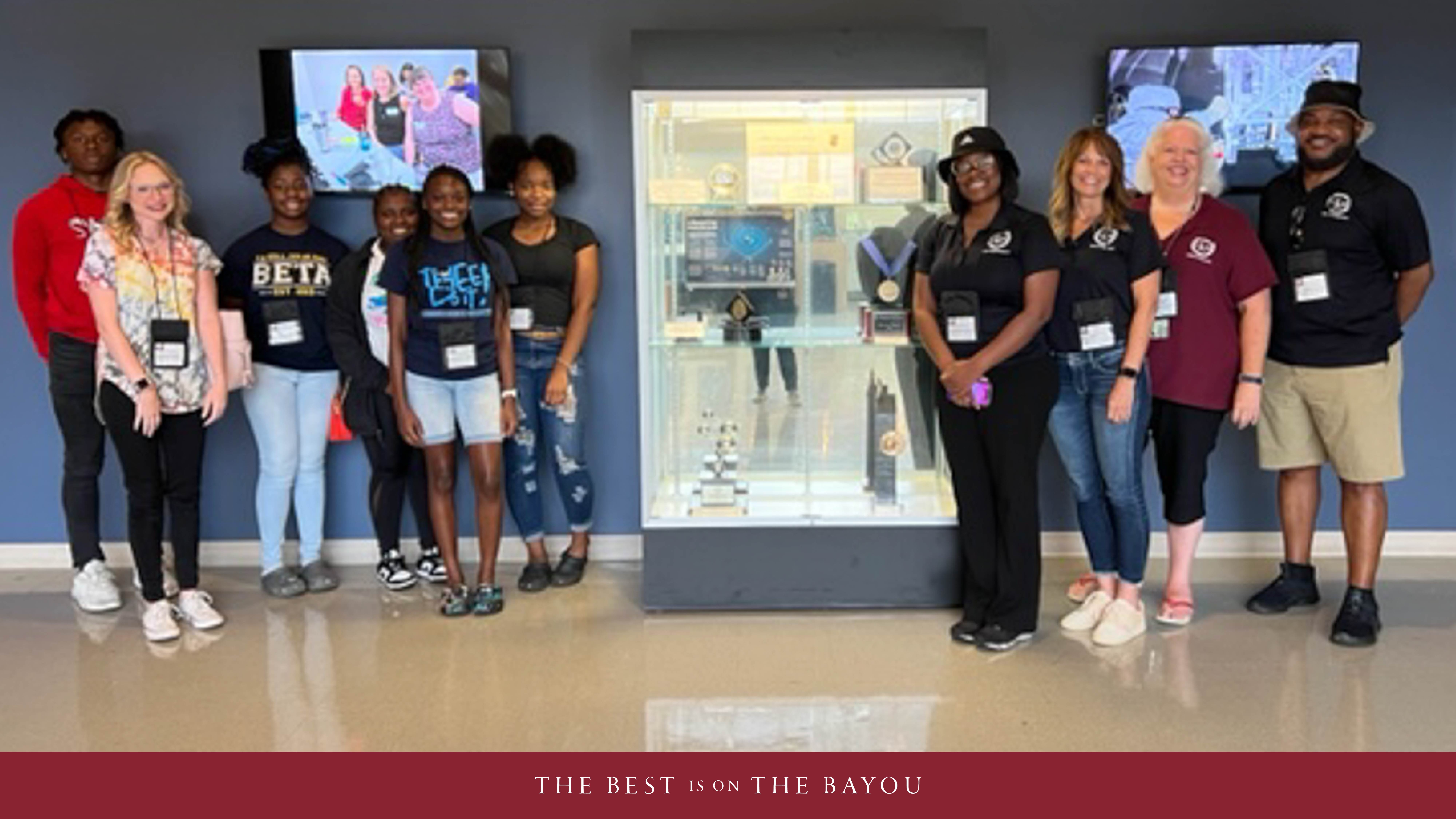 CAPTION: Students from Neville and Carroll high schools pose with ULM TRIO staff (L-R) Dr. Mystee Burrell, Tammy Anderson, Debbie Upshaw, and Tommie Nelson 
---
MONROE, LA – In June 2023, University of Louisiana Monroe TRIO Educational Talent Search (ETS) participants from Carroll High School, Neville High School, and Richland Parish were accompanied by ULM TRIO staff Dr. Mystee Burrell, Tammy Anderson, Debbie Upshaw, and Tommie Nelson on a visit to the Laster Inferometer Gravitational-Wave Observatory (LIGO) in Livingston, La.  
TRIO Talent Search is funded by the U.S. Department of Education. The program provides a full spectrum of services to students from disadvantaged backgrounds who have the potential to succeed in higher education. 
"The ULM TRIO ETS participants had an eye-opening experience on this field trip. Science research advances knowledge, enhances education, and improves the quality of our lives," said Tommie Nelson, Retention Outreach Coordinator for ULM's TRIO programs.  
The Louisiana LIGO site is one of two in the US and one of six worldwide. The research facility is funded by the U.S. National Science Foundation. This scientific work has been deemed as one of the most ambitious scientific research projects in the world. LIGO was designed to open the field of gravitational-wave astrophysics through the direct detection of gravitational waves predicted by Einstein's General Theory of Relativity. LIGO's multi-kilometer-scale gravitational wave detectors use laser interferometry to measure the minute ripples in space-time caused by passing gravitational waves from cataclysmic cosmic events such as colliding neutron stars or black holes, or by supernovae.  
The LIGO scientists and engineers challenged the TRIO Participant generation to further existing scientific discoveries in the future. TRIO participants were given a tour of the research facilities as well as the LIGO Science Education Center. The Educational Center used hands-on exhibits as a foundation for their programs. The exhibits stressed physical science topics like pendulums, light, waves, resonance and gravity.