Published April 12, 2023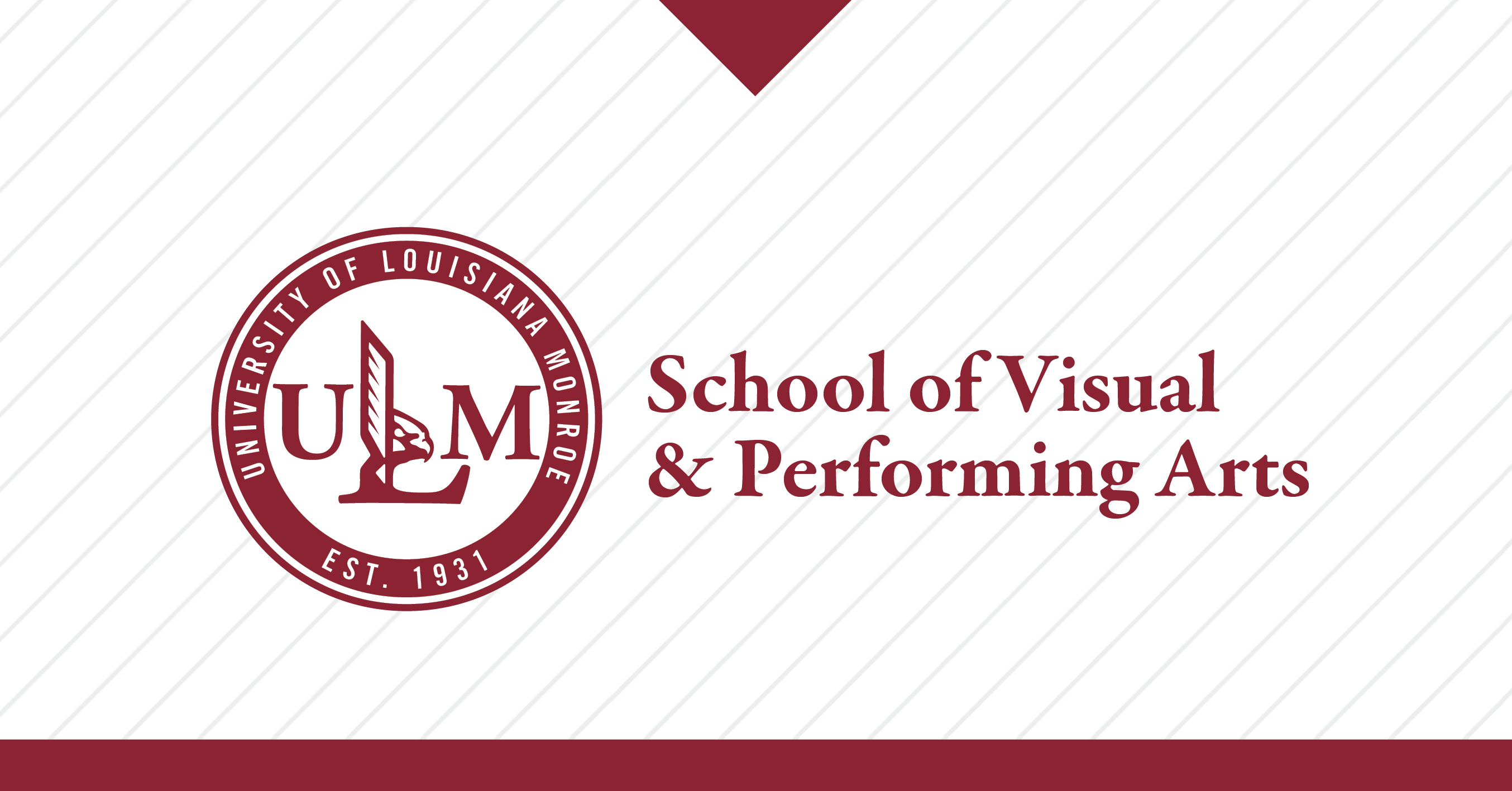 MONROE, LA - The University of Louisiana Monroe School of Visual and Performing Arts is proud to present two concerts on April 19 and April 20, 2023. The first concert, on Wednesday, April 19 at 7:30 p.m. in Brown Auditorium, is a joint concert featuring the Concert and Symphonic bands.  The second concert, on Thursday, April 20 at 7:30 p.m. in Brown Auditorium, features the Wind Ensemble. Both concerts are free, non-ticketed events and are open to the public. Doors will open at 7:00 p.m. for seating each night.
Concert & Symphonic Joint Concert, Wednesday, April 19
The theme for the Concert and Symphonic joint concert on April 19 is "Portraits of America & Beyond!". Both bands are comprised of primarily non-music majors, representing 28 different undergraduate degree programs at ULM.  
"I am extremely proud of these students and their hard work throughout this semester," said Mr. Emmanuel Rodriguez, Visiting Assistant Professor and Ensemble Director. "These students balance school, work, and life - yet they make it a priority to continue playing their instruments and be involved in music. Their passion, love, and commitment for music-making is truly inspiring!" 
 
The Concert Band will open the performance, taking charge of the first half of the theme - "Portraits of America." The Concert Band will perform works based on different areas of the United States of America. Works include: Carl Strommen's 'Cumberland Cross' about the historic Cumberland Gap, Allison Loggins-Hall's 'The Loop' about The Loop train system in downtown Chicago and culminating with award-winning & Monroe-born composer Frank Ticheli's 'Cajun Folk Songs' based on Acadian folksongs. 
 
The Symphonic Band will take the stage after a brief intermission, presenting the second portion of the theme - "& Beyond!" The Symphonic Band will perform works centered around space and space exploration. Works include Kevin Day's 'Rocketship!', Chandler Wilson's 'Fanfare to the Stars', and Viet Cuong's 'Diamond Tide', which is about the oceans of melted diamond that are found on Neptune and Uranus, and features percussion instruments being submerged in water.  
"This concert is going to be 'out of this world'", says Garrett Hass, freshman English major that plays Bass Trombone in Symphonic Band. 
 
"These students have worked so hard to put this show on for everyone," said Mr. Emmanuel Rodriguez. "Come on out to support! It'll be a great time."
Wind Ensemble "Masterworks" Concert, Thursday, April 20
On Thursday April 20, the ULM Wind Ensemble will present "Masterworks."  The concert will feature masterworks in the wind ensemble repertoire by composers including Dmitri Shostakovich, Gustav Holst, and Percy Grainger. The concert will also include a World Premiere of a work for band by ULM Assistant Professor of Music Dr. Allen Parrish. 
"This is some of the most challenging, exciting music that these students have prepared, and they are excited to show off their hard work," said Dr. Parrish.  
Both concerts will be conducted by Dr. Allen Parrish and Mr. Emmanuel Rodriguez. The Wind Ensemble "Masterworks" concert will also feature guest conductor Mr. Robert Freeman.
---
The School of Visual and Performing Arts at University of Louisiana Monroe aims to provide students with the highest level of arts education, research and educational opportunities to majors and minors, to offer curricular, co-curricular and extracurricular opportunities for all students enrolled at ULM, as well as provide cultural activities, special events and performances for university, local and area communities, and aims to serve as an expert resource to school arts programs throughout the region. VAPA offers degrees in various disciplines in art and music as well as experiences in dance and theatre.  
For more information about ULM's School of Visual and Performing Arts, visit ulm.edu/vapa.