Published January 10, 2023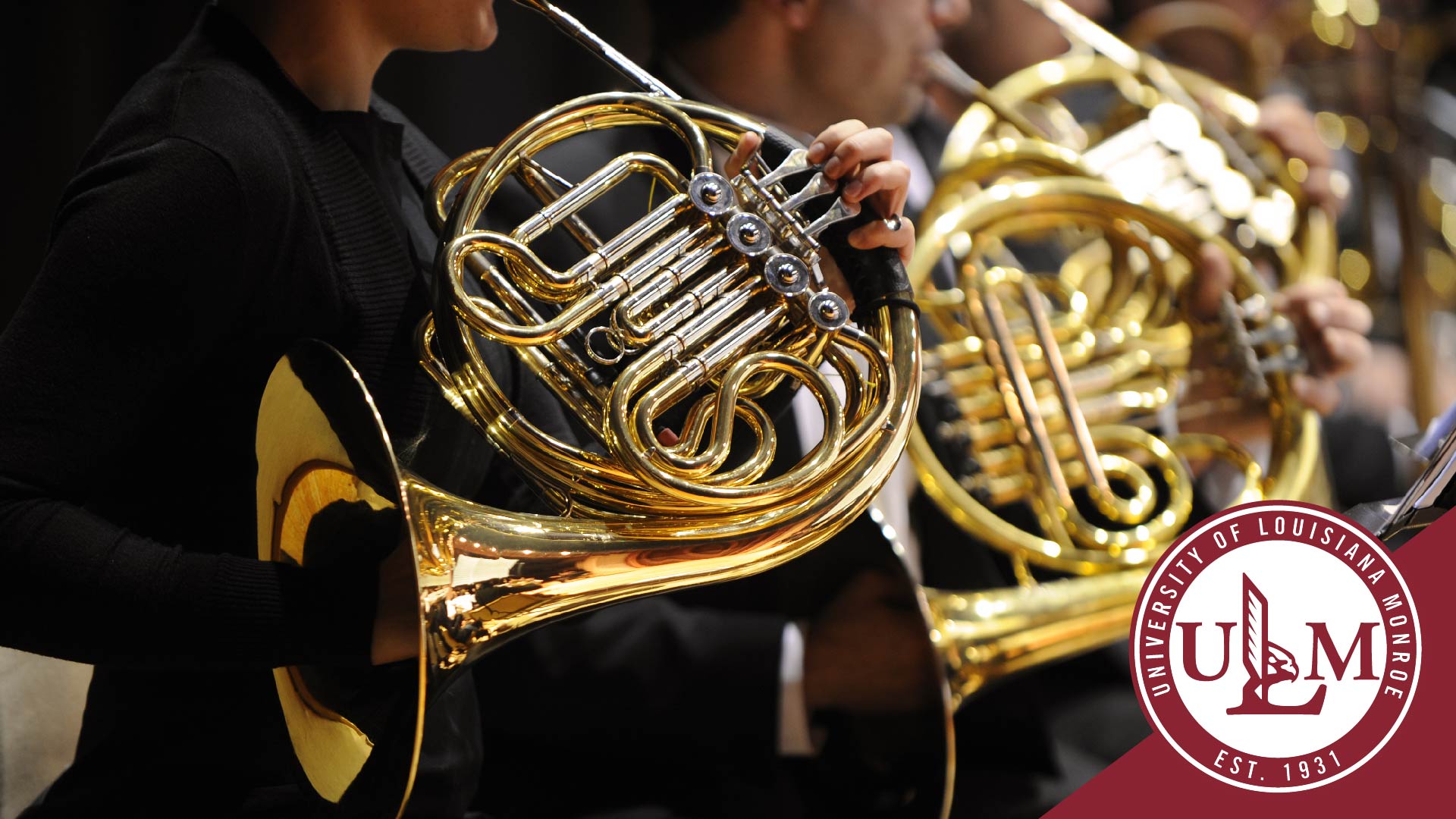 MONROE, LA – On Saturday, January 21, the ULM School of Visual and Performing Arts will host the First Annual Louisiana Horn Day. This free event will include performances, masterclasses, and exhibits dedicated to the horn and horn playing.  
The Guest Artist and Clinician will be Brett Hodge, Principal Horn of the Omaha Symphony and Third Horn of the Grant Park Music Festival. Exhibits will be provided by Houghton Horns of Keller, Texas. 
According to ULM Professor of Music James Boldin, "Louisiana Horn Day was created to serve a three-fold purpose: to provide a state-level conference dedicated to the horn, to feature guest artists as well as students, university faculty, and professional musicians from around the state, and to promote membership in and awareness of the International Horn Society, the official organization for horn players worldwide." 
Registration for Louisiana Horn Day will begin at 9:00 AM in the lobby of Emy-Lou Biedenharn Recital Hall. For registration information and a detailed schedule, visit https://www.ulm.edu/music/lahornday.html