Published October 31, 2023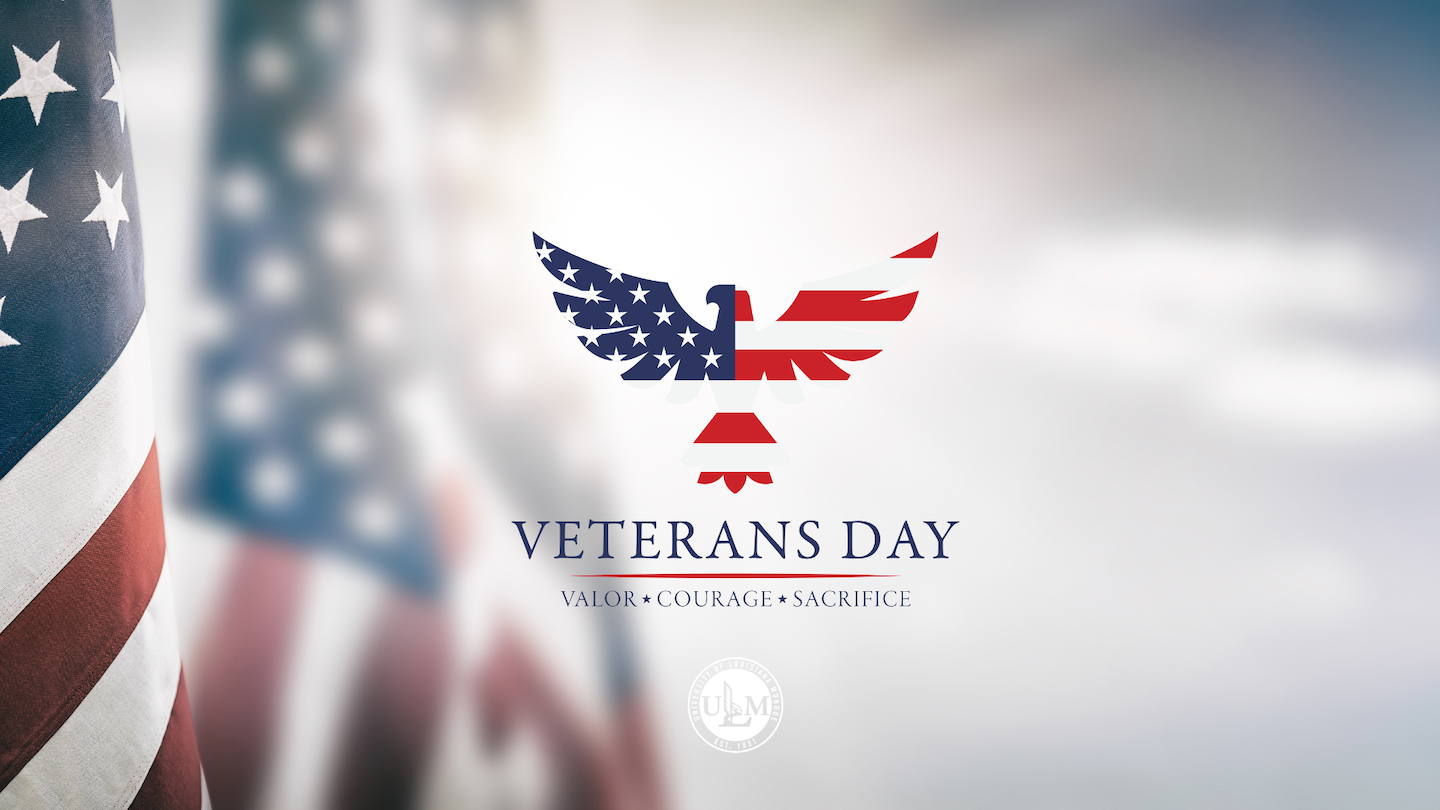 ---
What: ULM Veterans Day Appreciation Ceremony  
When: 10 a.m., Thursday, Nov. 9, 2023 
Where: Scott Plaza, adjacent to the ULM Library 
Register/RSVP:ulm.edu/omc/veteransday 
---
MONROE, LA – The University of Louisiana Monroe's annual Veterans Day Appreciation Ceremony will be held at 10 a.m., Thursday, Nov. 9, 2023, in Scott Plaza, adjacent to the ULM Library.  
Students, faculty, and staff who are veterans of the U.S. Armed Forces or on active duty will be recognized at the ceremony. Veterans and active duty are asked to register/RSVP by the end of the day on Tuesday, Nov. 7 at ulm.edu/omc/veteransday; click Veteran RSVP to register. Veterans in the community are invited to register and attend. 
The guest speaker will be Tim Sherman, a two-time alumnus of ULM, with a Bachelor's in Aviation and a Master's in Education. Sherman served in the United States Marine Corps as a helicopter pilot. He has worked as a pilot for the U.S. Customs Service and retired in 2020 from United Parcel Service Airlines. He is also a certified health coach and serves on the board at the Chennault Aviation and Military Museum.  
The event is free and open to the public.