Published September 12, 2023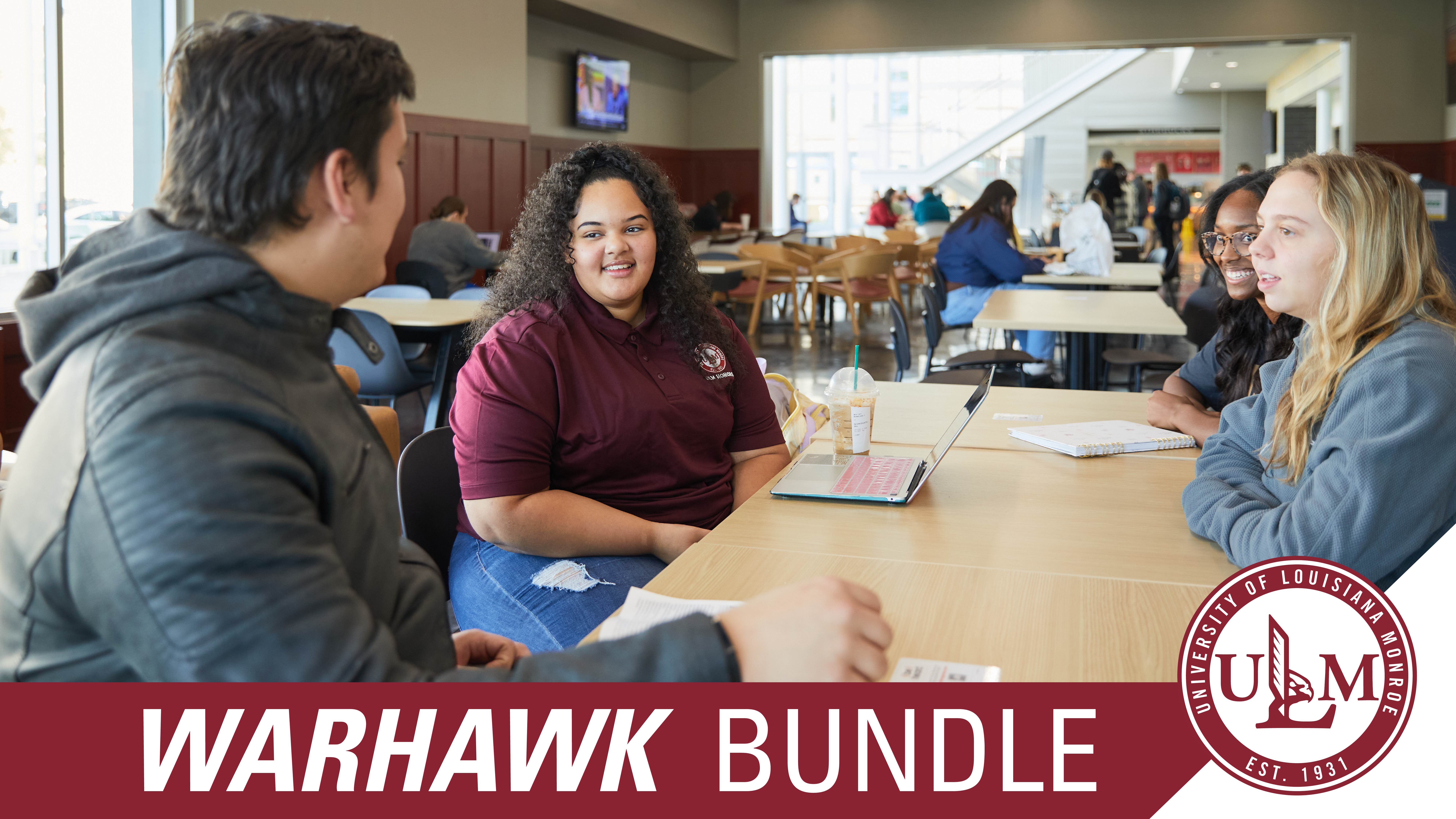 MONROE, LA – After one year of implementation, the Warhawk Bundle program continues to save money for ULM students. In the fall semester of 2022, ULM, in conjunction with Barnes & Noble Education, launched the Warhawk Bundle, a concierge service that allows students to have access to all their course materials before the first day of class at an average savings of 35-50%. Data provided by Barnes & Noble College (BNC) shows that ULM students saved an estimated $1,195,337 in the fall 2022 and spring 2023 semesters using Warhawk Bundle.  
"While the Warhawk Bundle might not be for every student, the vast majority of ULM students participating in the program are experiencing a significant savings on their course materials while eliminating standing in line at the bookstore," said Tommy Walpole, ULM's Executive Director of Auxiliary Enterprises and Student Services. "Every student should look into this program and when they do, we are confident they will participate," added Walpole.  
According to the report provided by BNC, 91% of students found it convenient to have their course materials bundled and delivered to them through this program and 86% of students reported feeling better prepared for the academic term. Additionally, 83% of students said that the program had a positive impact on their academic success.  
Hannah Clark, a senior communication major, said she finds the Warhawk Bundle to be user-friendly. "I didn't have to hunt for my books," said Clark. "The Warhawk Bundle makes it easier to already have my books, especially when I get them digitally." 
With Warhawk Bundle, instead of purchasing materials a la carte, the cost is included in each student's account at the same time tuition is charged. Ahead of each term, students will receive an email from the ULM bookstore prompting them to select their preferred delivery method. The bookstore prepares materials for each student and notifies them when materials are available for in-store pickup or have shipped. Digital materials are automatically delivered to students within Moodle, the university's online course management system. 
Lanaya Bolden, a junior psychology major, said "I enjoy the Warhawk Bundle because I don't have to remember to pay for my books. It's already attached to my account and completed for me."  
The Warhawk Bundle is currently available to all undergraduate students, with the exception of Nursing and Pharmacy students. The program provides all required textbooks, lab manuals, access codes and digital textbook versions to eligible undergraduate students. All eligible undergraduate students are automatically enrolled in the Warhawk Bundle program, but can opt out if they choose. 
For more information about the Warhawk Bundle program, click here.