Published February 9, 2023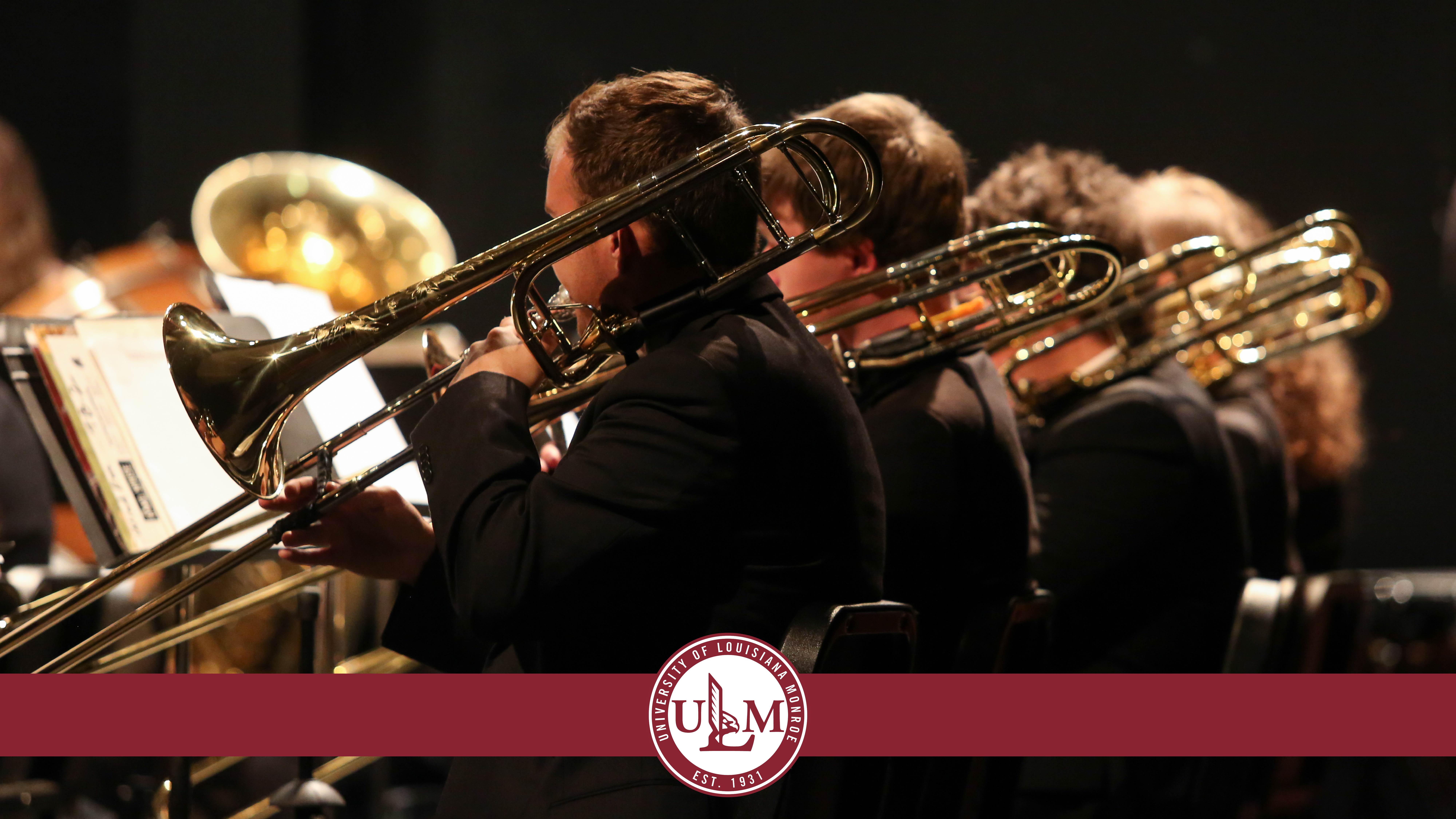 ---
WHAT: "Fidus Achates" presented by ULM Wind Ensemble 
WHEN: Monday, February 13, 7:30 p.m.  
WHERE: Brown Auditorium, 4001 Desiard St. 
ADMISSION: Free and open to the public; no ticket required 
---
MONROE, LA – The ULM Wind Ensemble will present a concert entitled "Fidus Achates," on Monday, February 13 at 7:30 p.m. in Brown Auditorium on the ULM campus. The concert is free and open to the public. "Fidus Achates" translates to "Faithful Friend." The concert includes music for soloists and chamber ensembles.  
ULM Assistant Professor of Music Dr. Allen Parrish says the works for this concert were chosen because they feature smaller groups of people. "The concert is meant to highlight these close relationships through performance," he said.  
"Fidus Achates" will feature soloists Dr. Eric Siereveld, Mr. Coleman Scott, and Mr. Clayton Moses. The concert will be conducted by Mr. Emmanuel Rodriguez and Dr. Kathryn Irwin. 
"The audience can expect to hear a diverse selection of music," said Parrish. "The students are excited to show their hard work so far this semester," he added.  
For more information on the ULM music program, visit ulm.edu/music.