Published April 5, 2023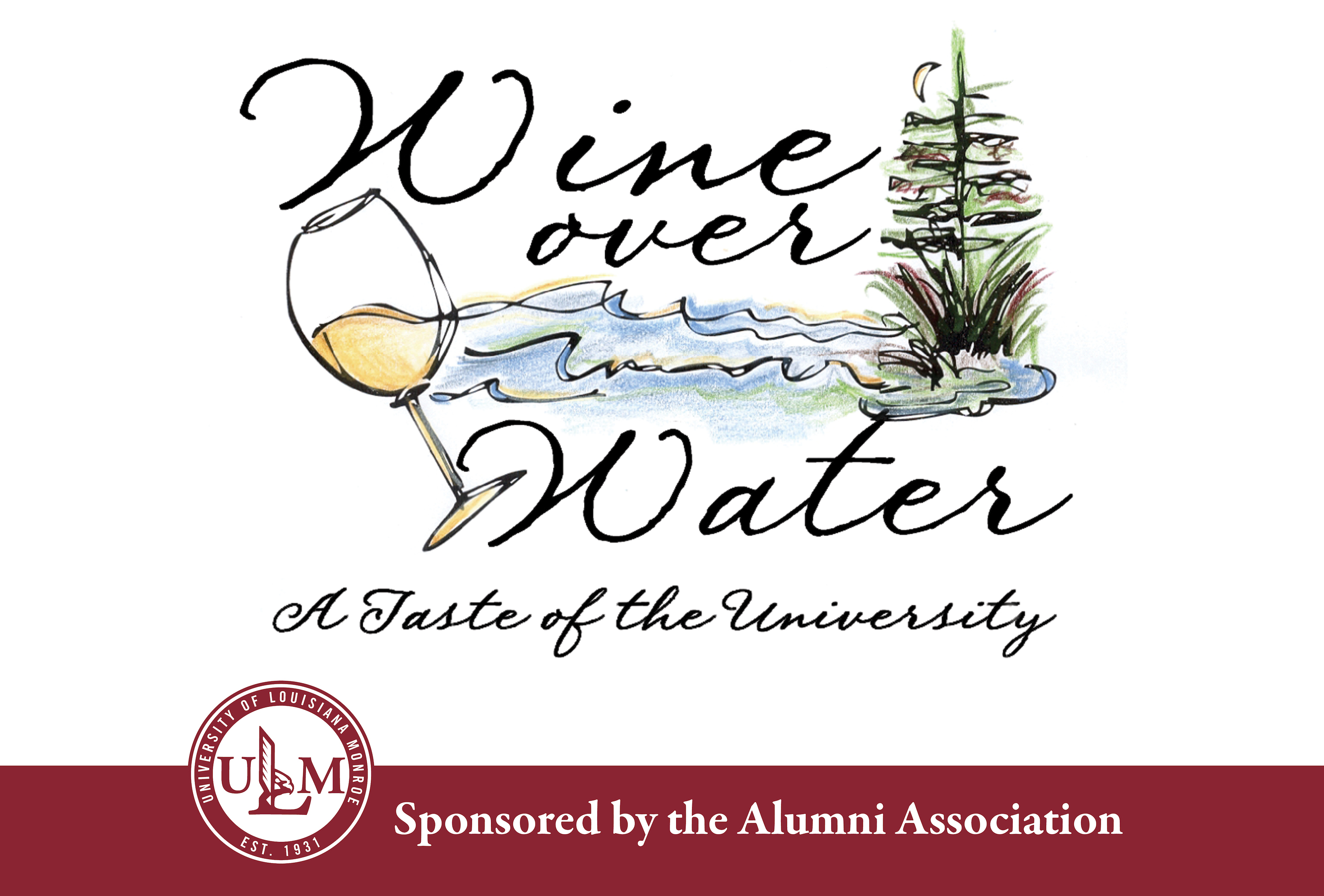 ---
Want to go? 
WHAT: 16th Annual Wine Over Water 
WHEN: 7:00 – 10:00 p.m., Thursday, April 13 
WHERE: ULM bridge over Bayou Desiard 
COST: $60 per person 
INFO: Tickets available online at ulm.edu/wine or by calling the ULM Alumni Association at (318) 342-5420 
THERE'S MORE: The Patron Party is 6:00-7:30 p.m. at Bayou Pointe Event Center. Tickets are $125 per person at ulm.edu/wine 
---
MONROE, LA – The 16th Annual Wine Over Water hosted by the University of Louisiana Monroe Alumni Association is set for 7:00-10:00 p.m. on Thursday, April 13. Established as a signature event at ULM, Wine Over Water will be on the ULM bridge over tranquil Bayou Desiard on Northeast Drive. 
"Wine Over Water is a one-of-a-kind experience that you cannot miss," said ULM Director of Alumni Affairs Sarah Siereveld. "While the ambience is unique, knowing that your attendance is contributing to scholarships and thus changing someone's life is incredibly humbling. One of the easiest ways to get involved is to attend an event, and I hope to see you there," she added.  
Tickets are $60, and the evening's attire is dressy casual. Tickets are available online at ulm.edu/wine, by calling (318) 342-5420, or at the Laird Weems Center located at 4400 Bon Aire Drive. Office hours are 7:30 a.m.-5 p.m., Monday-Thursday, and 7:30-11:30 a.m. Friday. To learn more about the ULM Alumni Association, visit ulm.edu/alumni. 
Guests can enjoy strolling across the ULM bridge while sampling hors d'oeuvres from these local restaurants: Amaze'n Treats & Eats, Aramark, Avocado's, Bake318, Big MC's BBQ, Cali Café, Casa Real, Catfish Cabin, CC's Coffee House, Chicken Salad Chick, Coca-Cola, Delta Biscuit Co., Fieldhouse Bar & Grill, Firehouse Subs, Jac's Craft Smokehouse, Kitchen Cooking, Miro's, Nash in a Dash, Papi Loco Taco Bar, Planter's On the River, Raising Cane's, Roll Play, Sweet Hands Bakery, The Cookout, The Fat Pelican, Thurman's Food Factory, and Waterfront Grill.  
Southern Glazer's Wine and Spirits will provide wines and Marsala Beverage will provide beer.  
A commemorative wine glass, sunset boat rides on the bayou with B&L Marine, and entertainment featuring Mr. Taylormade and the Taylormade Band will make it a night to remember. 
The Cork Pull is back by popular demand. With more than 50 bottles of wine up for grabs, guests can purchase a cork for $25 and take home a mystery bottle of wine. No wines are valued at less than $25, but many are worth more. The Cork Pull is another way to support the ULM Alumni Association. 
The Patron Party will be held prior to Wine Over Water from 6:00-7:30 p.m. at Bayou Pointe Event Center. Patron Party tickets include complimentary hors d'oeuvres, event wine glasses, live entertainment, and admission to the Wine Over Water Bridge Party. These exclusive tickets are available through sponsorship packages or purchased for $125 each. 
Wine Over Water benefits ULM scholarships, alumni chapters, and the work of the ULM Alumni Association in its mission to support ULM in "changing lives." The Alumni Association connects, engages, and fosters relationships with current and future alumni to one another, and the university, through communications, events, and programs.  
The event also supports the Spirit of the Warhawk Endowed Scholarship, which helps local students pursue their undergraduate degrees at ULM. Ticket purchases ensure students in Northeast Louisiana can continue to strive for academic excellence. $11,500 in scholarships were awarded in 2022-23. 
Wine Over Water 2023 Sponsors 
Allen, Green, & Williamson, CPAS, LLP, Architecture Associates, Architecture Plus, Argent Financial, B1 Bank, Bank of Oak Ridge, Bayou Bowl, Billy "Bo" Boughton, Blue Cross, Boles, Shafto – Public Finance Attorneys, C.A. Butler Counseling & Consulting, LLC, Camile Currier, Centric Federal Credit Union, Century Next Bank, Cross Keys Bank, Dupuy Flooring & Acoustical, Inc., Entergy, First Horizon Bank, Holmes Consulting Group, Holyfield Construction, Homeland Bank, Johnny's Pizza, Johnson, Perry, Roussell, & Cuthbert, CPA, Julie Harlan O'Brien, Kimpa Hayes Boyd, CPA, Land 3 Architects, Latner McDonald, Little & Associates, Louisiana National Bank, Louisiana Plastic, Magnolia Wealth Strategies, Mike & Lisa Boggs, Monroe Chamber of Commerce, Morehouse General Hospital, North Delta Title, Origin Bank, Peregrine Corporation, Progressive Bank, Regions Bank, Scott Powerline, Sheriff Jay Russell, St. Francis Medical Center, St. Joseph Hospice & Stat Home Health, Sue & Tom Nicholson, Sunquest Properties, Terry Duke, Thomass & Farr, VCOM 
Wine Over Water 2023 Partners 
90.3 KEDM Public Radio, Bare Necessities Luxury Mobile Restrooms, KNOE, KTVE/KARD Myarklamiss.com, Mix 96.7 KWCL-FM, and The Radio People. 
For more information including details about event parking, visit www.ulm.edu/wine.