Where Are They Now?
See what our graduates have been doing!
---
Ash Aulds
Graduated Spring 2014
Ash Aulds graduated from ULM in Political Science and the ULM Honors Program in the Spring of 2014. Currently, he is in his third role at CenturyLink's Monroe Corporate Headquarters as a Marketing Communication Operations Analyst. Ash is also about to graduate with his MBA at ULM this December. Ash explains that, "There is nothing that has prepared me more for my journey than my Political Science degree from ULM. With this being said, I am always quick to brag about ULM and how my decision to go to ULM and pursue a Political Science degree was the best decision I have ever made." Ash realized quickly that a Political Science degree would allow him a variety of options upon graduation, and that was perfect for him as he was unsure of a lifelong career. He knew that Political Science would allow him the option of Law School, public administration, or education; but in my short career he has seen it open the door for many more options than that.
Ash states that, "The unique thing about Political Science is that it incubates three essential skills that are needed in any industry; critical thinking, problem solving, and communication (verbal and written). This skill-set has allowed me to excel in both a corporate and graduate school setting." In December Ash will be graduating after only a year and a half with my Masters in Business Administration while working full-time at a Fortune 200 corporation. He attributes his success in both to Dr. Stockley and Dr. Sutherlin and the ULM Political Science Program and the ULM Honors Program.  Ash believes, "I can honestly say that the choice I made to attend ULM and major in Political Science was the best choice I could have ever made both personally and professionally." Professionally, Ash plans to continue to grow in an environment where he can continue to face challenges and have opportunities to develop himself to be the best in whatever he does while improving the efficiency of the organization he is working for.
---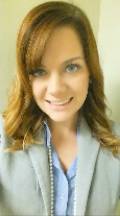 Brooke E. Michiels
Graduated Spring 2013
Brooke E. Michiels holds a B.A. in Political Science from the University of Louisiana at Monroe. While there, Brooke was an active participant in the first ULM Mock Trial Team and Vice president of the Pre-Law Association. While at ULM, she won an award for being the "Best Witness" at the first competition ULM Mock Trial ever competed in, in Indianapolis. Prior to her arrival at law school, she worked as an intern for Criminal Defense Attorney Bob Noel and as a legal assistant for Creed and Creed Law Firm, a personal injury firm.
At Loyola Law School, Brooke's particular interest is in Maritime law. She is also interested in Personal Injury law and Criminal law. Brooke interned at the Orleans Parish District Attorney's office in the summer of 2014, working primarily with the MAG unit. During the summer of 2015, she had the honor of working at the United States District Court for the Eastern District of Louisiana under Judge Mary Ann Vial Lemmon.
Brooke has been an extremely involved student in the extracurricular activities offered at Loyola Law. She is the Comment Editor of the Loyola Maritime Law Journal and also a writer for the Loyola Current maritime blog. She is the President of the Trial Advocacy Program. She was also a member of the Trial Advocacy National Team that won first place at the Louisiana State Bar Association competition in spring of 2015.  She served as the secretary of the Honor Board her second year of law school, and is currently serving as the Co-Chair of the Honor Board. She is also a student practitioner for the Loyola Law Workplace Justice Clinic.
---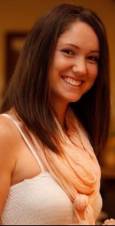 Iren Marinova
Graduated Spring 2014
Iren Marinova, from Sofia, Bulgaria, came to the U.S. and ULM in 2010 to play on the ULM Volleyball (and later also on the ULM Beach Volleyball) team.  Her passion since she was younger has been international politics, relations and diplomacy, so getting into Political Science was a natural choice for her.  Iren knew she was on the right path when she realized Intro to Political Science (POLS 1001) was way more interesting than any of her other classes in her first semester of freshman year. Iren states that, "I enjoyed every single Political Science class during my 4 years."
Marinova also had the opportunity to present an extended version of her final project for in Political Science Comparative Politics class, "Security Council Reactions on Iran: Multilateral versus Unipolar Decision-Making" at the Louisiana Political Science Association (LPSA) Conference, as well as at the National Social Sciences Association (NSSA) Conference in 2014. Marinova's project is now published in the National Social Science Journal.
She currently is pursuing a Master's in Business Administration at ULM. Since summer of 2015, she has been working as an intern for CenturyLink in Consumer Marketing and hopes to continue her professional development there. In the future, Marinova's goal is to attain a Doctorate degree in International Relations and Diplomacy. 
---
Jennifer Dumas
Graduated Spring 2008
Jennifer Dumas is a proud alumnus of the University of Louisiana at Monroe, having received my B.A. in Psychology from ULM in 2008. By that time, after several classes with Dr. Sutherlin, her interest in politics, particularly at the global level, had been piqued, and had decided to continue her education at the University of New Orleans, where she obtained her M.A. in International Relations in 2011. Dumas is currently pursuing a Ph.D. in International Relations, with a concentration in Conflict. Her primary research interests include civil and international conflict, particularly terrorism; the roles of norms and values in state-society relations; and forms of inequality, particularly gender inequality, that produce, sustain, and/or inhibit conflict. Dumas's dissertation focuses on the relationships between gendered aid, gender equality, and anti-Western terrorism. She explains that, "I am excited to be able to contribute to the burgeoning research linking these issues."
During her time at UNO, she taught a range of political science courses as a graduate assistant, including American Politics, World Politics, Research Methods, Conflict and Diplomacy, and Politics & the Cinema. She also served as Vice President of the UNO Political Science Graduate Student Association in 2014, and has presented research at regional and national political science conferences. She is now an adjunct online instructor for ULM, teaching courses in American National Government and State and Local Politics. After graduation, she plans to continue research and teaching. Dumas believes that, "students are an inspiration in terms of their energy levels, interest in the world around them, and desire to effect change, and I am thankful for the opportunity to contribute to their understanding of political science."
---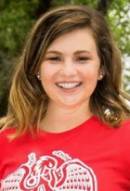 Joy Ballard
Graduated Spring 2013
Joy Ballard is a political science PhD student at the University of New Orleans. She graduated from ULM in 2013 with her bachelor's degree in political science. Joy completed her master's at UNO in the spring of 2015. She has completed one year of teaching experience in Comparative Politics at UNO, and currently works as a graduate assistant in the Office of Disabilities Services. When the Political Science department at UNO was threatened with closure due to budget cuts, Joy began devoting a great deal of time into the fight to save higher education in the state of Louisiana.
She is currently serving as Student Government Association president at UNO, and uses that platform to fight for budget transparency, not only at UNO, but for all of the state's higher education funding. After completing her PhD, Joy hopes to stay in Louisiana to teach, research, and continue the fight for higher education while one day pursuing a career in politics.