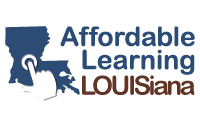 Affordable eTextbooks for Students
These course eTextbooks have been funded by a pilot project from The Louisiana Board of Regents as part of their Affordable Learning LOUISiana Initiative which promotes Affordable Learning resources in the state. It's being implemented through our library consortium, LOUIS.
See our Off-Campus Access page to find out how to reach these and other materials from off the campus network.
Spring 2017 Semester
---
ESSENTIALS OF PSYCHIATRIC MENTAL HEALTH NURSING
Course: NURS 3010 (CRN# 63470, 63471, 63472, 63473, 64066)
Author: TOWNSEND, MARY
Publisher: F. A. DAVIS COMPANY
Pub Year: 2013



Access URL:
https://ulm.idm.oclc.org/login?url=http://ebookcentral.proquest.com/lib/ulm/detail.action?docID=1412159
---
FAR/AIM 2016
Course: AVIA 3017 (CRN# 63415)
Author: AVIATION SUPPLIES & ACADEMICS, FEDERAL AVIATION ADMINISTRATION
Publisher: AVIATION SUPPLIES & ACADEMICS INC.
Pub Year: 2015



Access URL:
https://ulm.idm.oclc.org/login?url=http://ebookcentral.proquest.com/lib/ulm/detail.action?docID=4554451

---
FRIDAY NIGHT LIGHTS: A TOWN, A TEAM, AND A DREAM
Course: COMM 4009 (CRN# 63080)
Author: BISSINGER, H.G.
Publisher: DA CAPO PRESS
Pub Year: 2015



Access URL:
https://ulm.idm.oclc.org/login?url=http://ebookcentral.proquest.com/lib/ulm/detail.action?docID=2039734

---
JOSSEY-BASS HANDBOOK OF NONPROFIT LEADERSHIP AND MANAGEMENT
Course: POLS 5031
Author: O'RENZ, DAVID , ROBERT D HERMAN
Publisher: JOHN WILEY & SONS INC
Pub Year: 2016


Access URL:
https://ulm.idm.oclc.org/login?url=http://onlinelibrary.wiley.com/book/10.1002/9781119176558

---
LANDSCAPE OF HISTORY: HOW HISTORIANS MAP THE PAST
Course: HIST 5030 (CRN# 62185)
Author: GADDIS, JOHN LEWIS 
Publisher: OXFORD UNIVERSITY PRESS
Pub Year: 2002
Place of Publication: OXFORD

Access URL:
https://ulm.idm.oclc.org/login?url=http://search.ebscohost.com/login.aspx?direct=true&db=nlebk&AN=179885&site=ehost-live

---
MANUAL OF I.V. THERAPEUTICS
Course: NURS 3009 (CRN# 63464, 63465, 63466, 63467, 63676)
Author: GORSKI, LISA, PHILLIPS, LYNN
Publisher: F. A. DAVIS COMPANY
Pub Year: 2014



Access URL:
https://ulm.idm.oclc.org/login?url=http://ebookcentral.proquest.com/lib/ulm/detail.action?docID=1635470

---
NARRATIVE OF THE LIFE AND ADVENTURES OF HENRY BIBB
Course: HIST 3010 (CRN# 63371)
Author: BIBB, HENRY
Publisher: DOVER PUBLICATIONS
Pub Year: 2013



Access URL:
https://ulm.idm.oclc.org/login?url=http://ebookcentral.proquest.com/lib/ulm/detail.action?docID=1900431

---
NURSE'S ROLE IN PROMOTING OPTIMAL HEALTH OF OLDER ADULTS
Course: NURS 2011 (CRN# 63479, 63480, 63481, 63673)
Author: LANGE, JEAN W
Publisher: F. A. DAVIS COMPANY
Pub Year: 2011


Access URL:
https://ulm.idm.oclc.org/login?url=http://ebookcentral.proquest.com/lib/ulm/detail.action?docID=967066

---
PHARM PHLASH!: PHARMACOLOGY FLASH CARDS
Course: NURS 2080 (CRN# 60988, 61755)
Author: LEEK, VALERIE I.
Publisher: F. A. DAVIS COMPANY
Pub Year: 2013



Access URL:
https://ulm.idm.oclc.org/login?url=http://ebookcentral.proquest.com/lib/ulm/detail.action?docID=2038735

---
SOCIAL WORK AND FAMILY VIOLENCE
Course: SOCW 4003 (CRN# 62131)
Author: DAY, MICHELE, PHD, MSW, KEYS, AMANDA M., PHD, LCSW, MCCLENNEN, JOAN, PHD
Publisher: SPRINGER PUBLISHING COMPANY
Pub Year: 2016



Access URL:
https://ulm.idm.oclc.org/login?url=http://ebookcentral.proquest.com/lib/ulm/detail.action?docID=4673119

---
URINALYSIS AND BODY FLUIDS
Course: MLSC 4012 (CRN# 60902)
Author: DI LORENZO, MARJORIE, STRASINGER, SUSAN
Publisher: F. A. DAVIS COMPANY
Pub Year: 2014



Access URL:
https://ulm.idm.oclc.org/login?url=http://ebookcentral.proquest.com/lib/ulm/detail.action?docID=1650381

---
YOUNG ADULT LITERATURE IN ACTION: A LIBRARIAN'S GUIDE, 2ND EDITION :    A LIBRARIAN'S GUIDE
Course: LIBR 3003 (CRN# 63272)
Author: CHANCE, ROSEMARY
Publisher: LIBRARIES UNLIMITED 
Pub Year: 2014
Place of Publication: SANTA BARBARA

Access URL:
https://ulm.idm.oclc.org/login?url=http://search.ebscohost.com/login.aspx?direct=true&db=nlebk&AN=1197828&site=ehost-live

---
Fall 2016 Semester
---
BEFORE THE REVOLUTION: AMERICA'S ANCIENT PASTS
Course: HIST 5055 (CRN# 43159)
Author: RICHTER, DANIEL K
Publisher: BELKNAP HARVARD
Pub Year: 2011
Place of Publication: CAMBRIDGE

Access URL:
https://ulm.idm.oclc.org/login?url=http://search.ebscohost.com/login.aspx?direct=true&db=nlebk&AN=597466&site=ehost-live
---
NEUROLOGY FOR THE SPEECH-LANGUAGE PATHOLOGIST
Course: SPLP 4090 (CRN# 43130 )
Author: WEBB, WANDA
Publisher: ELSEVIER HEALTH SCIENCES
Pub Year: 2017
Place of Publication: PHILADELPHIA

Access URL:
https://ulm.idm.oclc.org/login?url=http://www.sciencedirect.com/science/book/9780323100274
---
ONE VAST WINTER COUNT: THE NATIVE AMERICAN WEST BEFORE LEWIS AND CLARK
Course: HIST 5055 (CRN# 43159)
Author: CALLOWAY, COLIN G
Publisher: UNIV OF NEBRASKA PRESS
Pub Year: 2003
Place of Publication: LINCOLN
Access URL:
https://ulm.idm.oclc.org/login?url=http://search.ebscohost.com/login.aspx?direct=true&db=nlebk&AN=91637&site=ehost-live
---
SOCIOLOGY OF HEALTH, HEALING, AND ILLNESS
Course: HLST 3002 (CRN# 40800, 40801, 44041)
Author: PEARSON
Publisher: UNIV OF NEBRASKA PRESS
Pub Year: 2015
Place of Publication: UPPER SADDLE RIVER

Access URL:
https://ulm.idm.oclc.org/login?url=http://search.ebscohost.com/login.aspx?direct=true&db=nlebk&AN=1052366&site=ehost-live
---