---
Fall 2023 Ceremonies* - Saturday, December 9, 2023
The University of Louisiana Monroe will award diplomas to graduates at two commencement ceremonies on Saturday, December 9, 2023. Both ceremonies will be in the Fant-Ewing Coliseum. 
The university will hold two separate ceremonies to honor the graduates of the four colleges:
9:30 a.m. -  The College of Arts, Education, and Sciences and College of Business and Social Sciences 
1:00 p.m. - The Sciences and College of Health Science and College of Pharmacy
Both ceremonies will be livestreaming here: bit.ly/ULM-Youtube
For questions, contact the commencement committee at commencement@ulm.edu.
*Rehearsals will be held the Friday before Commencement, December 8

th

 at the corresponding times at Fant Ewing Coliseum.
---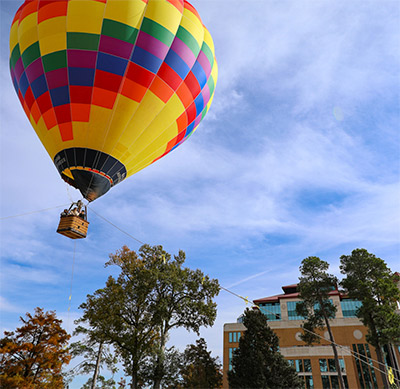 A Time to Reminisce...
Take a look back at your time at ULM. Remember the walks along beautiful Bayou DeSiard, your PREP session, or receiving an award for your hard work. Maybe you were one of our many online students and are planning your first visit to campus. Our photo gallery chronicles life at ULM, on the playing fields, in the classroom and in the community. Explore the gallery site. Below are a few of our favorite links. 
Photo Galleries:  Warhawk Life | PREP | Photos of the Week