College of Arts, Education, & Sciences
VAPA | Dance

Welcome to the Dance Department!
The ULM Dance Repertory Ensemble
will perform for VAPA Day
Wednesday, Oct. 17, 2018
8:30a
Brown Theatre, ULM campus


The Greatest Show on Earth, Spring Fusion 2018
Who we are and what we offer...
The ULM Dance Program offers a wide variety of classes, performances, and opportunities to all interested in the performing arts. 

A Dance Minor is offered within the student's major.  Within the last 10 years, 21 minors have graduated with degrees in various fields such as Kinesiology, Biology, Business, Psychology, Communications and Foreign Languages.

The ULM Dance Repertory Ensemble performs in 2 annual faculty and guest artist concerts with student work featured in the spring. 
The Lambda Chapter of Chi Tau Epsilon Dance Honor Society is the dance and academic organization open to all who share a passion for dance regardless of technique or experience.
The Dance Department is also a proud member of the following professional associations: American College Dance Association (ACDA, South Region), National Dance Education Organization (NDEO) and the Louisiana Alliance for Dance (LAD).
News & Bulletins


VAPA Day 
Wednesday, Oct. 17, 2018
8:30a Brown Theatre, ULM Campus
Bring dance attire and dance with us
after the morning concert!

Chi Tau Epsilon is going 
GREEN for Mental Health Awareness
Tuesday, Oct. 23, 2018
Brown Gym
5p-8p
$3 donation
All proceeds go to the
American Foundation for Suicide Prevention

Fall Fusion Dance Concert
Friday November 16, 2018
7:30 p.m.
Brown Theatre, ULM Campus
Free for students, faculty & staff with ID
children under 12.
$5 general admission

Dance Repertory Ensemble Auditions
Saturday, November 17, 2018
Brown Annex 120 & 122, ULM campus
10a-12p; doors open at 9:30a

We are taking applications for
Dance Minors.  Feel free to speak
to any dance faculty member.
Most recent appearances for ULM Dance Repertory Ensemble:

Downtown Monroe Art Crawl 2018

The Nelkin Line by Pina Bausch. Watch now!

Spring Fusion Concert 2018

National Water Dance Day, April 14, 2018

ACDA South Regional Conference at Northwestern State, 2018

Bye Bye Birdie, the musical  Spring 2018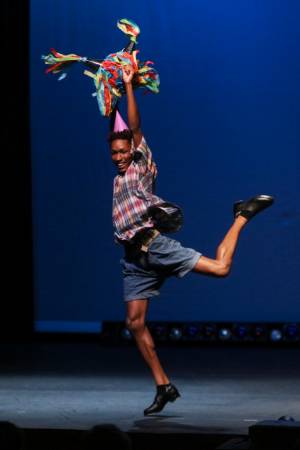 Part-E  choreographed by Dance Minor
Claire Waggoner


Other notable news:
---
The Dance Department is a member of the 
National Dance Education Organization (NDEO).
www.ndeo.org and 
American College Dance Association (ACDA).
www.acda.dance