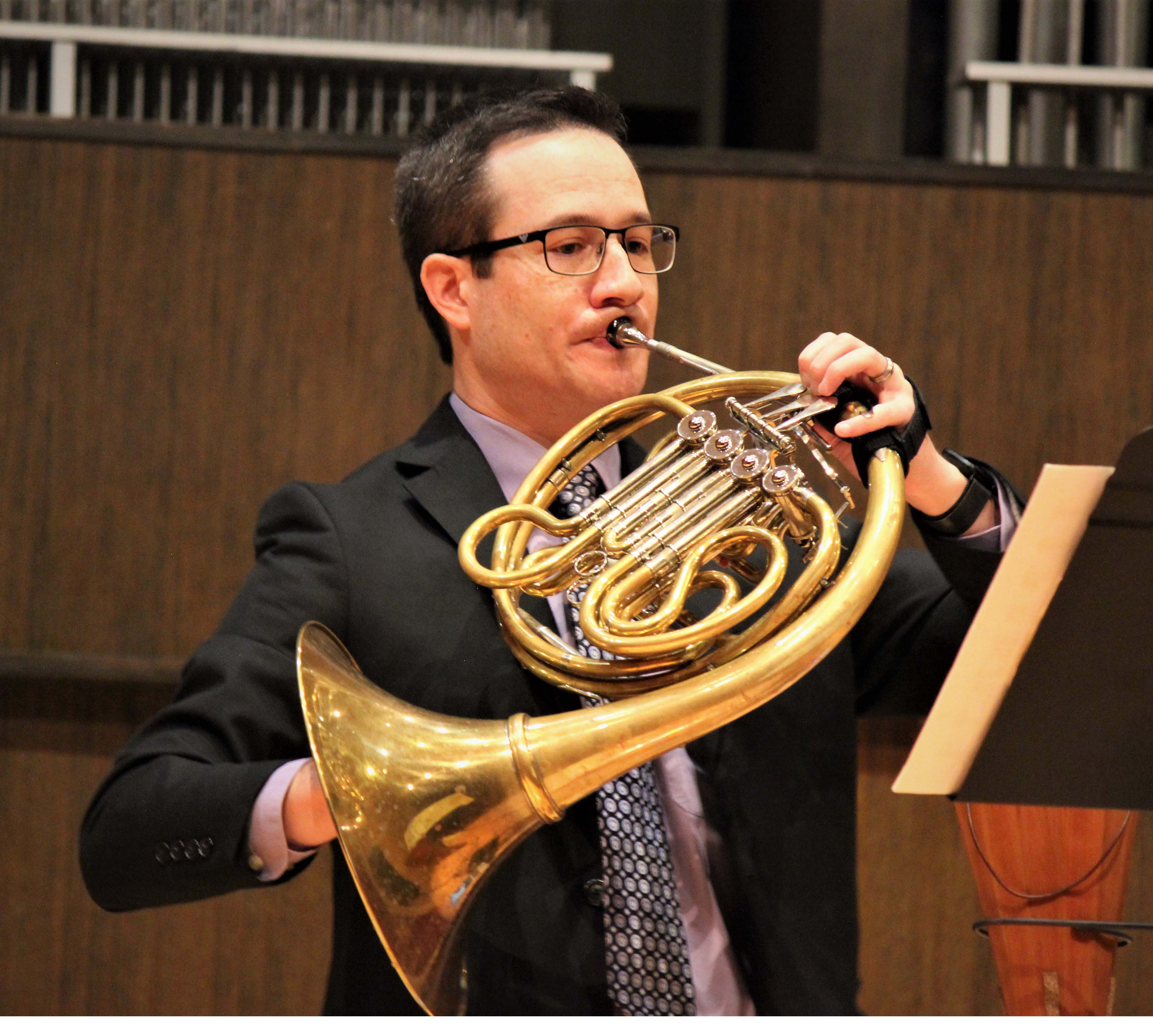 James Boldin is a Professor of Music at the University of Louisiana Monroe, where he holds the Emy-Lou Biedenharn Endowed Chair in Music. Additionally, he has served as Interim Director (2022-2023) and Associate Director (2016-2022) of the ULM School of Visual and Performing Arts. He has performed and presented at the International Horn Symposium, the International Trombone Festival, the Midwest Clinic International Band and Orchestra Conference, the International Women's Brass Conference, and numerous state and regional events. Boldin is proud to be a Yamaha Performing Artist, and performs on a variety of Yamaha horns, including the YHR 871 and YHR 671. He performs extensively with Black Bayou Brass and Trio Mélange, resident faculty ensembles at ULM, and has given recitals and master classes throughout the region and abroad. In 2018, Black Bayou Brass released Scenes from the Bayou(Mark Records),which features several World Premiere recordings for brass trio.
An active orchestral musician, Boldin holds positions with the Shreveport Symphony Orchestra, Rapides Symphony Orchestra, and Monroe Symphony Orchestra. He has also performed with the South Arkansas Symphony Orchestra, Louisiana Lyric Opera, Opera East Texas, and with numerous orchestras in the Midwest. As an advocate for new music, Boldin has commissioned and premiered numerous compositions for horn solo, brass trio, brass quintet, and other chamber ensembles.
His solo recording, Jan Koetsier: Music for Horn(MSR Classics), has been critically praised for "superb playing...on an extraordinarily high level of both technique and communicative abilities." (Fanfare Magazine). He has authored three books – Solo Training for Horn,Solo Training Duets for Horns, andExcerpt Training Duets for Horns (Mountain Peak Music) – and has published dozens of articles, reviews, and musical arrangements. In 2012 and 2015, he was awarded Career Advancement Grants from the Louisiana Division of the Arts. Boldin earned the Doctor of Musical Arts and Master of Music degrees from the University of Wisconsin-Madison, where he studied with Douglas Hill, and a Bachelor of Music degree from Appalachian State University, where he studied with Karen Robertson. He is a member of The College Music Society, The National Association of College Wind and Percussion Instructors, and The International Horn Society, and has served as IHS area representative for the state of Louisiana. In 2020, he was appointed Publications Editor for the International Horn Society. For more information, visit jamesboldin.com.
For more information on horn study at ULM, visit the ULM Horn Studio website.
Listen to Dr. Boldin