College of Arts, Education, & Sciences
VAPA | Music
Talons for TAPS Mission Statement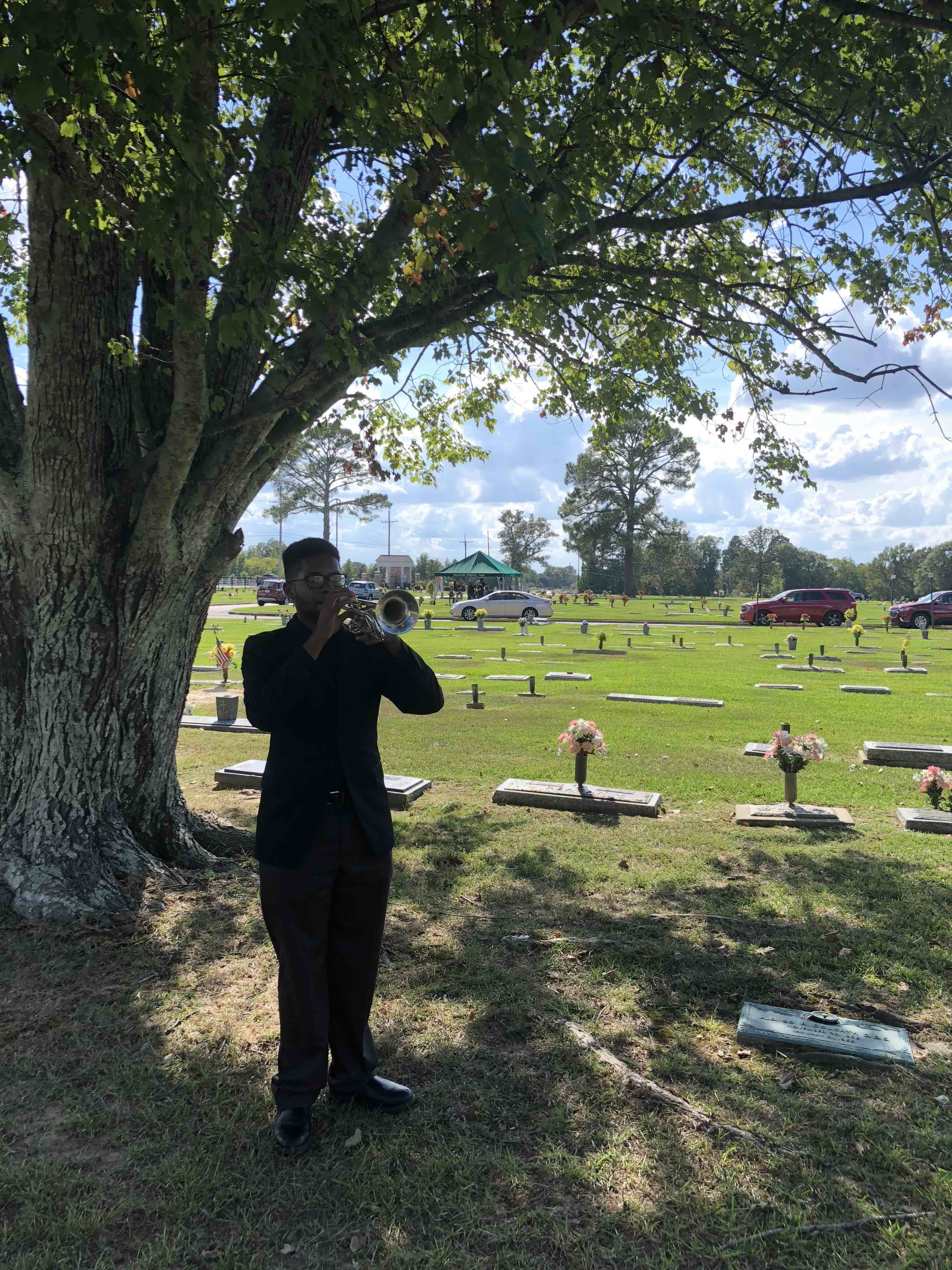 Talons for TAPS is an initiative to serve those in our community who have served us, the community, and the country. Talons for TAPS mission is to send members of the University of Louisiana at Monroe trumpet studio to perform TAPS live for our service member's memorial/burial services. We do this at no cost to the families of the deceased service member. *
In addition to our mission to serve the community, we seek to enrich the experience of the students by bringing current and former military trumpeters to share their expertise and experience. By doing this, we are able to fully impress upon our students the importance of TAPS, it's history, and why we honor those who have served our country.
After completing the request form and returning it to Dr. Siereveld, he will coordinate a student to perform for the service. You will then receive communication from Dr. Siereveld. This communication will include the name of the student who will perform at the service.
The student will arrive to the service early to coordinate with the family members, the honor guard (if present), and will sound TAPS at the appropriate time.
* If the family would like, a small honorarium would be greatly appreciated and will go toward the enrichment of the trumpet studio at ULM. This is not in anyway required, but it is certainly appreciated. If you would like to offer an honorarium, please ask Dr. Siereveld for more details.