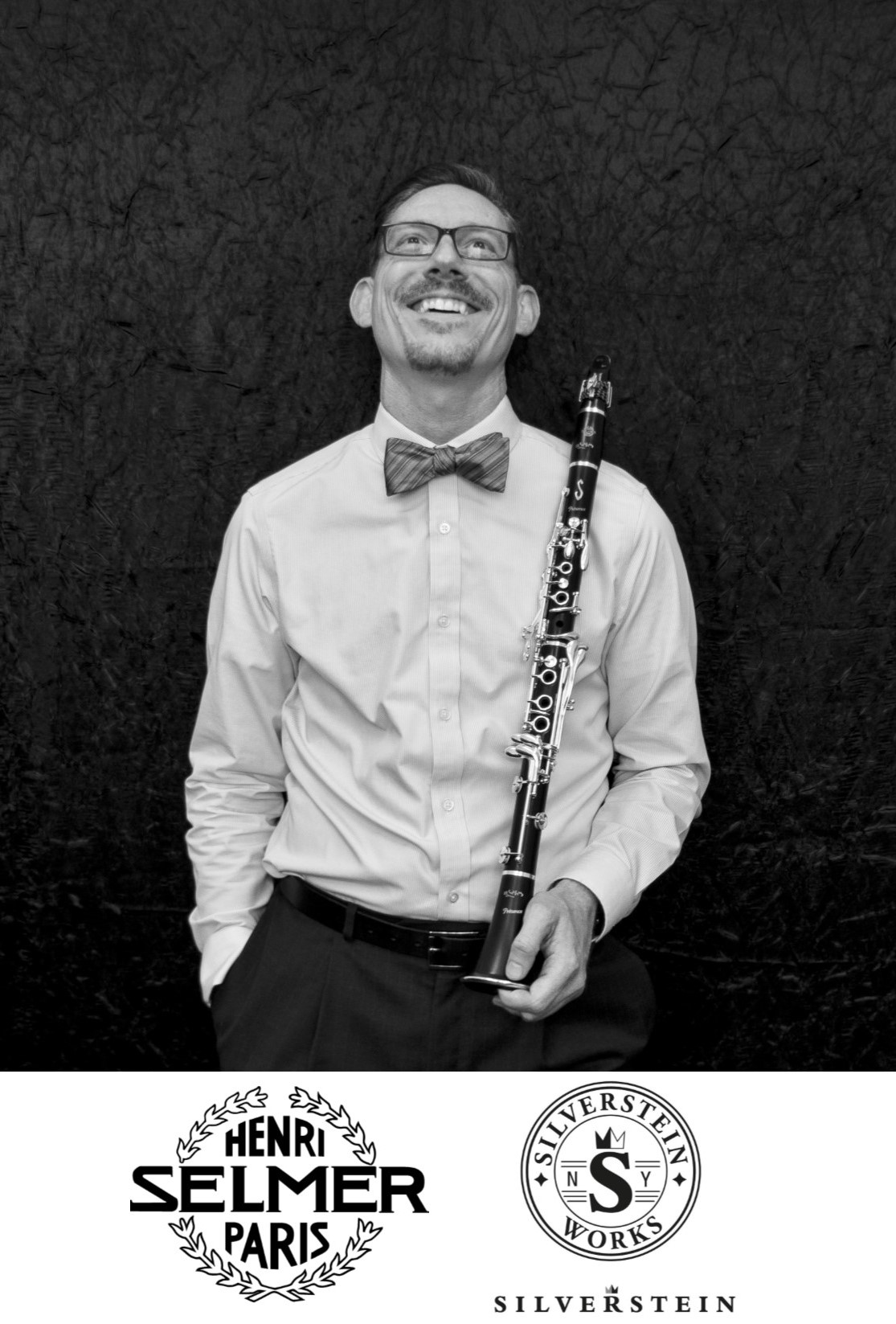 Scot A Humes, DMA, is Professor of Music at the University of Louisiana at Monroe, joining the faculty in the fall of 2006. His duties include teaching applied Clarinet and Saxophone, Sophomore Aural Skills, and Form & Analysis.
Humes is Principal Clarinet of the Monroe Symphony Orchestra (LA) and the Vashon Opera Orchestra (WA), and performs frequently in the clarinet sections of the Shreveport Symphony, Rapides Symphony, Lake Charles Symphony, and South Arkansas Symphony. As a soloist he has performed the Mozart Clarinet Concerto with the Peconic Chamber Orchestra, Frank Martin's Concerto for 7 Wind Instruments, Percussion and String Orchestra with the Stony Brook Symphony under the direction of Leon Fleischer, C.M. von Weber's Concertino on tour with the University of Louisiana at Monroe Wind Ensemble, Weber Concerto No. 2 with the Monroe Symphony Orchestra, and John Williams' Victors Tale (from the movie The Terminal) with the Shreveport Symphony. He is the clarinetist of duo per se with Steinway Artist, Tania Tachkova. The duo has given master classes and recital tours throughout the USA, Europe, Australia, and New Zealand.  duo per se will record and release their first cd recording is 2021, comprised of works composed for them, among others.
As a soloist, he has given numerous recitals and master classes throughout the country at schools such as Luther College, University of Southern Mississippi, Piedmont College, Winona State University, and Mississippi College, with performances at the International Clarinet Association conferences, the Southern Conference of the College Music Society, Michigan State University Clarinet Spectacular Day, and at the Gryperio Cultural Center in Mykonos, Greece. His activities as a clinician include presentations at the Louisiana Music Educators Association and Texas Music Educators Association conventions, the Mississippi Music Teachers Association, and adjudication for numerous chamber music and concerto competitions, as well as the Semi-Final round of the Young Artist Competition at conferences of the International Clarinet Association.
A proponent of new music, Humes has worked with contemporary composers Frank Ticheli, Chen Yi, Libby Larsen, Eric Ewazen, and Gwyneth Walker (to name a few), and has performed in the Electroacoustic Juke Joint and the New Music on the Bayou contemporary music festivals. Recordings include the world premiere of Downwind of Roses in Maine commissioned from composer Libby Larsen, Buffalo Gals and Other Songs by composer Gwyneth Walker, both available on the composers websites, a SoundSpells release of Meyer Kupferman's Structures with the Stony Brook Contemporary Chamber Players, and Black Sky Hates The Moon, a contemporary opera by composer Max Duykers.
Dr. Humes graduated from Stony Brook University with a Doctor of Musical Arts degree, Ball State University with a Master of Music, and the Oberlin Conservatory with a Bachelor of Music. His teachers include Caroline Hartig, Daniel Gilbert, Alan Kay, Lawrence McDonald, and Charles Neidich.
Scot Humes is a Silverstein Artist and a Selmer Paris Artist performing on Seles Présence clarinets.