Dr. Scot Humes, Associate Professor of Clarinet in the School of Visual and Performing Arts at the University of Louisiana Monroe, will perform in Washington, D.C., and New York City in early November.
These are the premier performances by Humes with Steinway Artist pianist Tania Tachkova. They are both from New York City.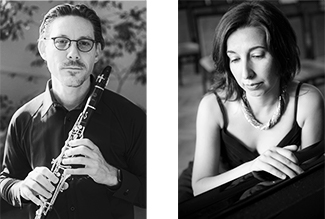 The first concert is for the Bulgarian Music Society on Friday, Nov. 3 at 7 p.m. at the Embassy of the Republic of Bulgaria in Washington, D.C.
"We will be performing some of the standard clarinet/piano repertoire as well as giving a world premiere performance of a work composed for us by Anthony Donofrio," Humes said.
Other selections include Brahms and Paquito d'Rivera.
Admission is free and a wine and cheese reception will follow.
The second concert is Sunday, Nov. 5 at 3 p.m. at Weill Art Gallery in NYC. The performance is part of the 92Y School of Music Faculty Concert Series. Tachkova is a faculty member at the school.
The concert will include Brahms, Debussy, Paquito d'Rivera and the New York premiere of the work by Donofrio.
Admission is free.
Humes is a Selmer Paris Artist and a Silverstein Ligature Pro Artist
The duo will continue performing when they travel to Paris for a concert in April.
"At this recital we will perform the world premiere of a work being written for duo per se by ULM faculty Dr. Mel Mobley," Humes said.
Oct. 16, 2017