Published March 14, 2022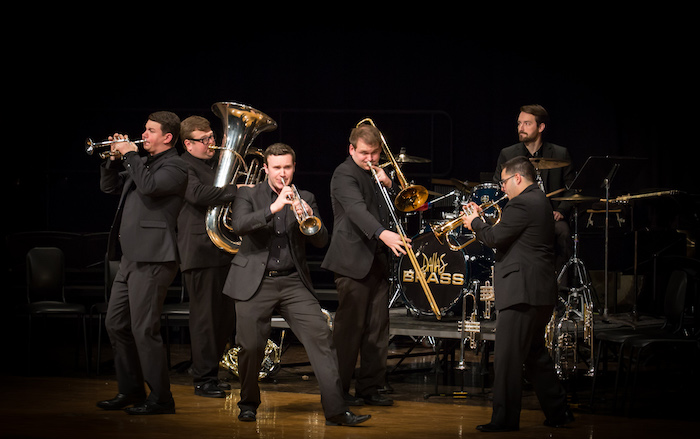 Musicians with Dallas Brass are guest clinicians for VAPA's Annual Brass Day, March 28.
---
Want to go?
WHAT: VAPA Annual Brass Day March 28
WHEN: 9:30 a.m. registration
WHERE: Lobby of Emy-Lou Biedenharn Recital Hall
COST: Free
INFO: Online registration and schedule at VAPA Brass Day
PUBLIC PERFORMANCE: Dallas Brass and ULM students, 7:30 p.m., Monday, March 28, Emy-Lou Biedenharn Recital Hall, free and open to the public
---
The University of Louisiana Monroe School of Visual and Performing Arts hosts the Annual Brass Day on Monday, March 28.
Brass Day is a day-long, free educational clinic for all brass players. Registration begins at 9:30 a.m. in the lobby of Emy-Lou Biedenharn Recital Hall. For online registration and a detailed schedule of events, visit https://www.ulm.edu/music/brassday.html.
Featured guest artists and clinicians are the musicians of Dallas Brass, one of America's foremost musical ensembles.
The public is invited to the free performance of Dallas Brass and ULM students at 7:30 p.m. in Emy-Lou Biedenharn Recital Hall.
VAPA Professor of Music James Boldin, D.M.A., said brass musicians of all ages can learn from VAPA faculty and the renowned professionals of Dallas Brass.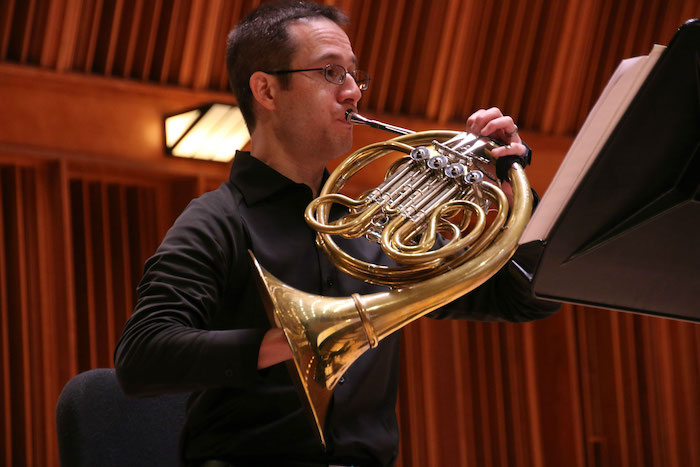 "We are especially excited about this year's Brass Day because high school and college attendees will have the opportunity to share the stage and perform a work with the Dallas Brass. In addition, the Dallas Brass and ULM faculty will provide several masterclasses and other sessions designed to help students of all levels improve their performing skills," Boldin said.
Michael Levine, founder and artistic director of Dallas Brass, said working with young musicians has always been a priority. More than 250,000 students have performed with Dallas Brass since its founding in 1981.
"Our objective is to show them that being involved in music is something they can do for a lifetime, both for their own enjoyment and, in turn, to bring joy to others," Levine said. "We maintain that the better you play, the more fun and rewarding it is."
About Dallas Brass
Dallas Brass was founded in Dallas, Texas, by artistic director Michael Levine. Musicians include Buddy Deshler and Garrett Klein on trumpet, Juan Berrios on horn and alto horn, Jim Lutz on trombone, Paul Carlson on Tuba, and Josh Carlson, percussionist.
The group has a unique blend of traditional brass instruments with a full complement of drums and percussion, which creates a performing entity of extraordinary range and musical challenges. The Dallas Brass repertoire includes classical masterpieces, Dixieland, swing, Broadway, Hollywood, and patriotic music.