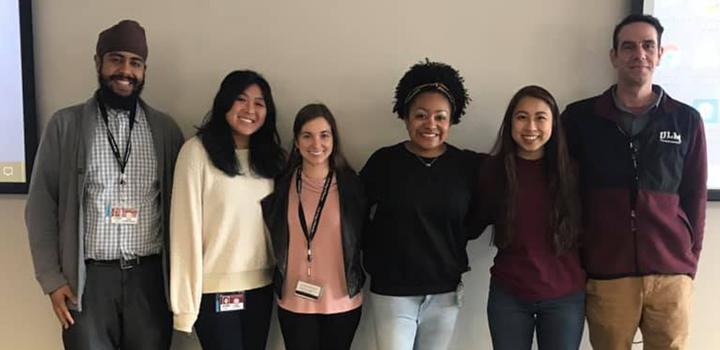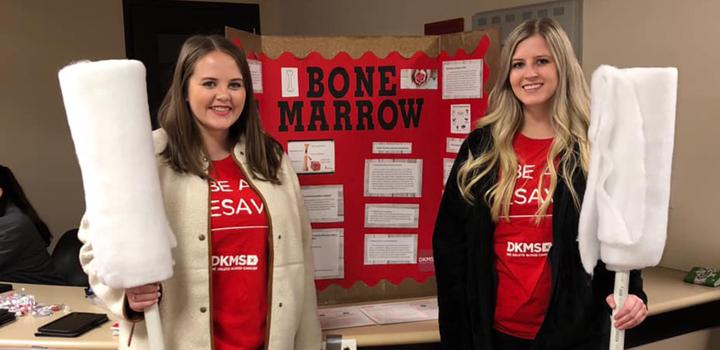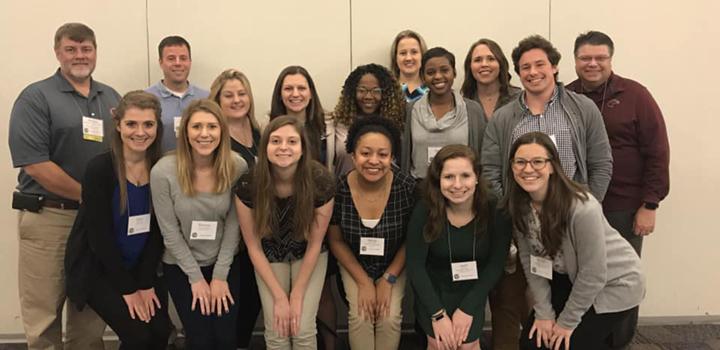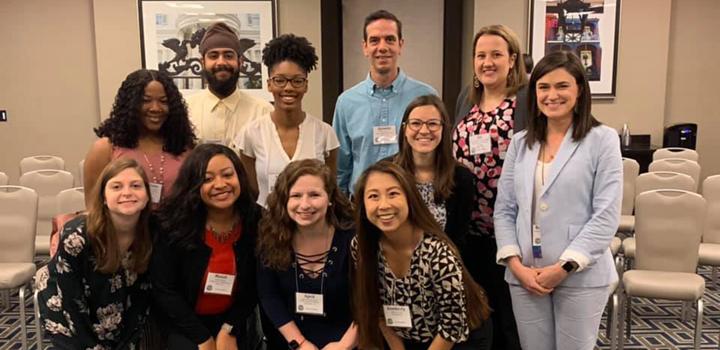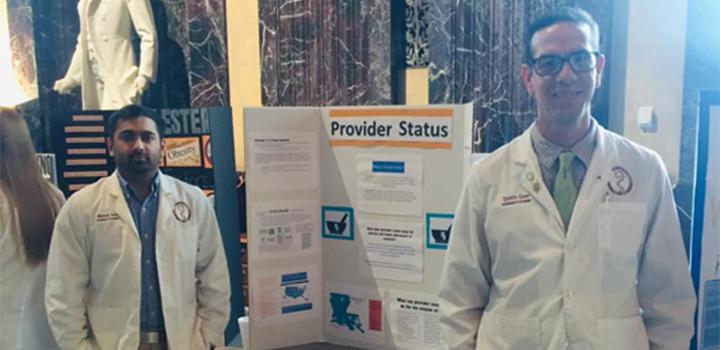 Welcome to the ULM Chapter of Louisiana Society of Health-System Pharmacists
Our chapter is a student affiliate of LSHP, as well as a recognized student society of the American Society of Health-System Pharmacists (ASHP).  As members of the ULM Chapter of LSHP, students are also members of the regional organization, the Northeast Louisiana Society of Health-System Pharmacists.
ASHP is a national organization whose mission is to unite hospital, clinical, student, and other health-system pharmacists across the nation. ASHP is also the national accreditation body for pharmacy residency programs, and is the home of the Residency Directory. The Student Forum of ASHP serves to integrate students into pharmacy practice, through collaboration and professional development, in preparation for a successful career in hospitals and health systems. Students enjoy the same benefits as a full ASHP member, and additionally, students receive publications such as ASHP Newslink for Students, and other free publications on residencies and other professional development topics. Students have the opportunity to attend the Midyear Clinical Meeting held in December of each year, and the Summer Meetings held in June. Student members are also eligible to participate in the CV Review, advisory groups, and executive committees. For more information please visit: https://www.ashp.org/
LSHP is the state affiliate of ASHP, and allows students the invaluable opportunity to network with health system practitioners from all over Louisiana. The mission of LSHP is to promote unity in the fields of hospital, clinical, and miscellaneous health-system pharmacy by advancing public health and promoting professional interests. Students receive the LSHP newsletter on a monthly basis, and have the opportunity to attend the LSHP Midyear meeting held each October in Shreveport, LA, and the Annual Meeting held each May in New Orleans, LA. LSHP members that are also members of ASHP can participate in the CV Review held bi-annually, may apply to become members of national committees, and can attend the ASHP Midyear meeting held each December, or the Summer Meetings held each June. LSHP meetings offer students the opportunities to connect with one another, network with other student and health-system pharmacists, and present research findings and posters on a large scale. For more information, please visit: ULM LSHP or https://lshp.org.
The ULM Chapter of LSHP was formed to:
Advance interest in health-systems pharmacy among student pharmacists
Provide leadership and clinical skills development opportunities through community outreach and professional development initiatives
Promote interest in postgraduate pharmacy residency programs by providing student pharmacists with information and resources relevant to ASHP-accredited residency programs. 
The vision of our society, in conjunction with ASHP Pharmacy Student Forum, is to grow and develop a community of student pharmacists prepared to lead the profession of health-system pharmacy to excellence.  We dedicate ourselves to achieving excellence by creating a rewarding membership experience through:
Anticipating student needs and delivering student relevant information, tools and resources consistent with ASHP and LSHP priorities
Addressing the needs of student pharmacists with respect to health-system pharmacy career, professional and leadership development
Representing the collective voice of student pharmacists regarding health-system pharmacy issues in Louisiana
If you have any questions about the ULM Chapter of LSHP, please contact us at ulmlshp@ulm.edu
Mission Statement
The mission of the ULM Chapter of the Louisiana Society of Health-System Pharmacists is to make students aware of pharmacy practice in health systems; provide information to students about career directions in and credentials needed for pharmacy practice in health systems; and encourage membership and participation in the state society and ASHP as a student and upon graduation.