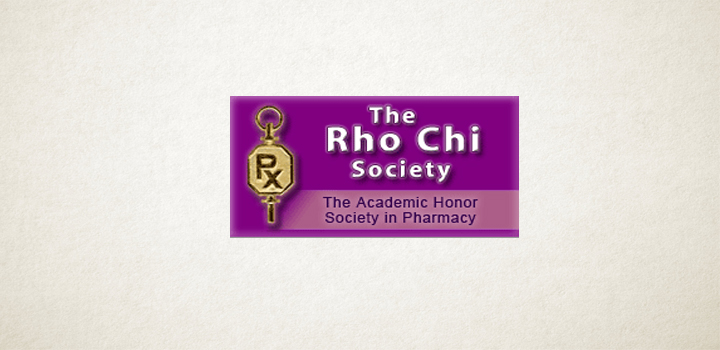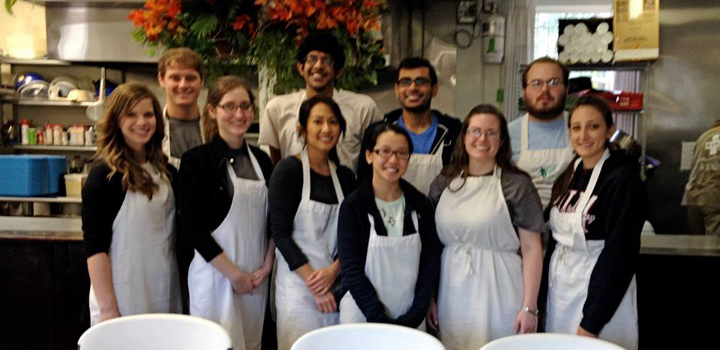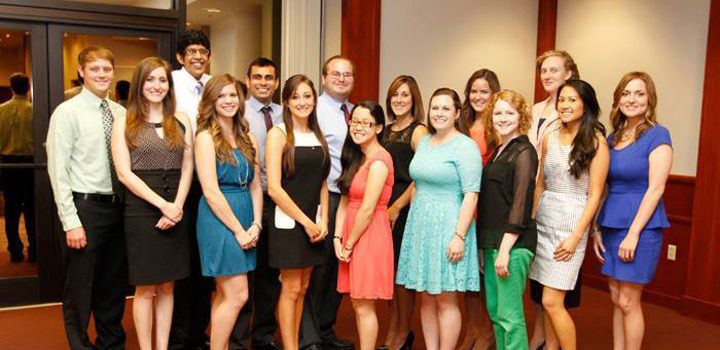 Welcome to the ULM Beta Chi Chapter of Rho Chi
The fundamental objective of this society is the stimulation and recognition of academic excellence.  The society has always served as an instrument for the advancement of the profession of pharmacy.  Wearers of the Rho Chi key comprise an intellectual force who seek to foster appreciation of the intellect in all its ramification outside, as well as within pharmacy.  The undergraduate who is elected to active membership is one who has displayed academic excellence, a capacity for achievement in the science and art of pharmacy and the allied sciences, and strength of character, personality and leadership.
Mission Statement
The Rho Chi Society encourages and recognizes excellence in intellectual achievement and advocates critical inquiry in all aspects of pharmacy.  The Society further encourages high standards of conduct and character and fosters fellowship among its members.
The Society seeks universal recognition of its members as lifelong intellectual leaders in pharmacy, and as a community of scholars, to instill the desire to pursue intellectual excellence and critical inquiry to advance the profession.