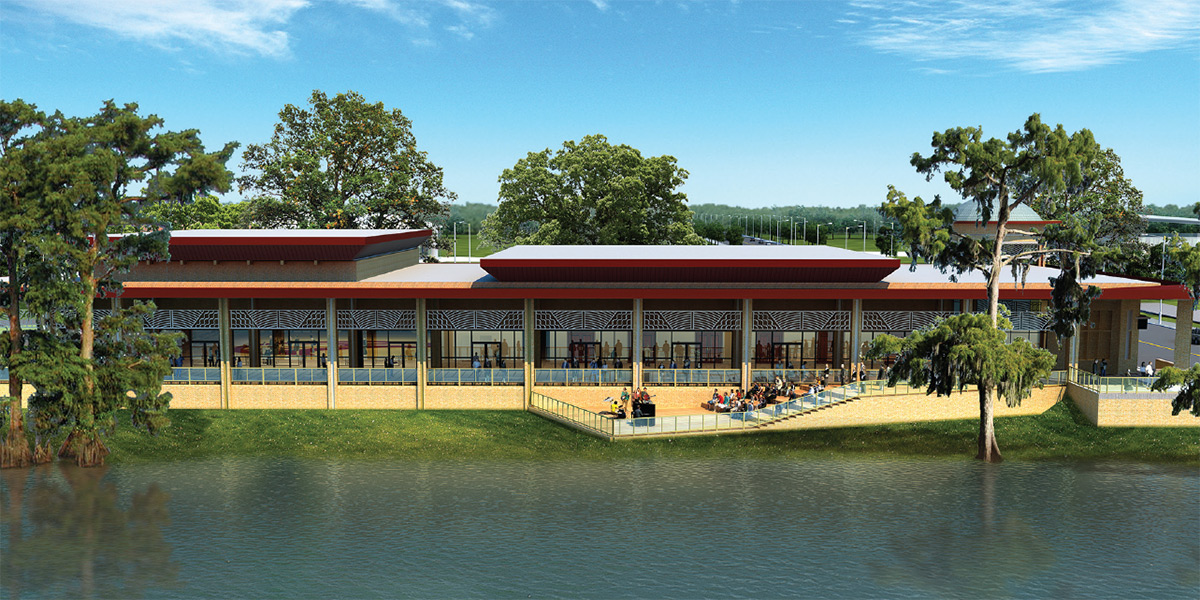 History of Bayou Pointe 
Built at a cost of $ 1.9 million in 1978, Oxford Natatorium was the first Olympic size pool in Northeast Louisiana. Built as a "recreation pool" for ULM students, NCAA men and women's swim teams were added in 1980. For over 35 years, Oxford Natatorium hosted numerous events, including but not limited to, age group swimming, collegiate meets, scuba classes, water aerobics and numerous Intramural events. In 2012, the YMCA leased the facility for a short period of time and in April 2014, the Natatorium was closed. Through the initiative of ULM Students and the Student Government Association (SGA), the students requested the Natatorium be converted into a Student Event Center. $7,000,000 in requested funding from the Student Activity Enhancement Fund was approved in the fall of 2015 to renovate Oxford Natatorium into a Student Event Center with ballrooms, spirit group practice area, a small theater with reception area, and outdoor social deck.
request more info
Please contact us to discuss your event. We are ready to provide you with the facilities and service to make your event a success. To find out what Bayou Pointe has to offer, submit a request for more information or contact us directly. We are excited to be your host.
Even if you do not choose Bayou Pointe, we wish you success with your upcoming event!

318-342-1900
1 Warhawk Way
Monroe, LA 71209
www.ulm.edu/bayoupointe