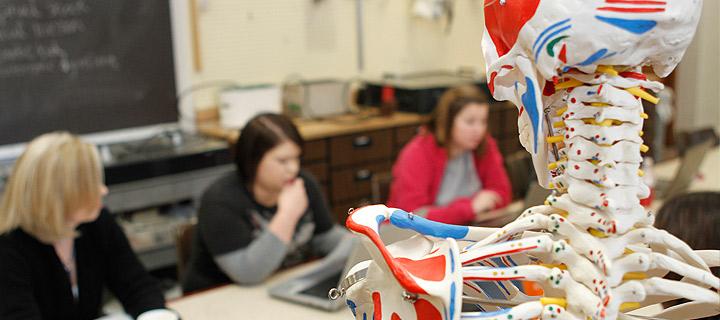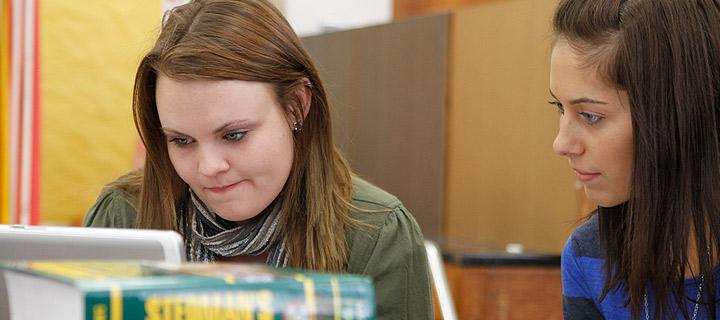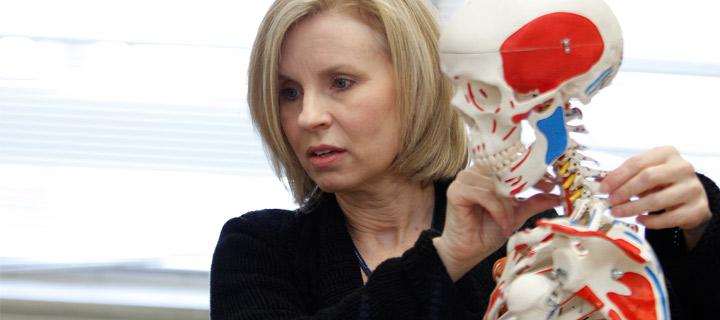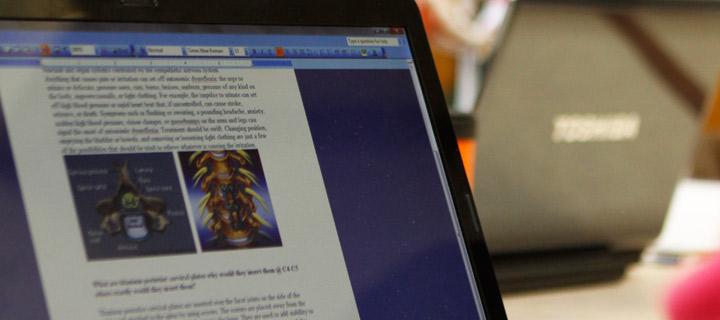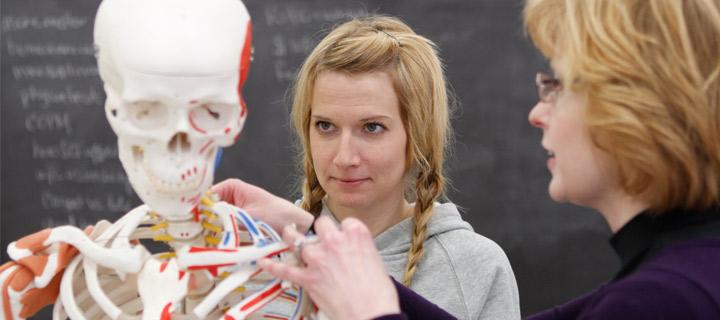 The Occupational Therapy Department at the University of Louisiana at Monroe is located in Caldwell Hall, on University Avenue. The OT department offers an Associate of Science in Occupational Therapy and the OTA to MOT (Master's) Program.
Occupational Therapy is a health profession which evaluates and treats people with developmental, social, emotional, or physical problems and helps these individuals develop the skills to overcome the challenges of a disability. The aim is to enable those who are temporarily or permanently disabled to be as independent as possible in the areas of work, home, self-care, and leisure skills while recovering from or adapting to their disability.
Occupational therapy services are provided by occupational therapists and occupational therapy assistants. An occupational therapist is responsible for the evaluation and treatment of individuals with disabilities. An occupational therapy assistant contributes to the evaluation and treatment of an individual under the supervision of and in collaboration with an occupational therapist.
Occupational Therapy Assistants work in such places as schools, nursing homes, hospitals, outpatient centers, private practice, rehabilitation centers, and mental health centers.
The Occupational Therapy Assistant Program (OCTA) consists of:
four academic semesters divided into two segments, pre-occupational therapy assistant (POTA) and occupational therapy assistant (OCTA)
Level II fieldwork not to exceed twenty-four weeks in approved settings scheduled and coordinated by The University of Louisiana at Monroe. 
Graduates of the program will be eligible to sit for the national certification examination for the Occupational Therapy Assistant administered by the National Board for Certification in Occupational Therapy (NBCOT).
After successful completion of this examination, the individual will be a Certified Occupational Therapy Assistant (COTA). Many states require licensure in order to practice; however, the majority of state licenses are usually based on the results of the NBCOT Certification Examination.
NOTE: Applicants who acknowledge a felony conviction are warned that the National Board for Certification in Occupational Therapy and Louisiana State Board of Medical Examiners may bar persons with a felony record from taking the certification examination or from state licensure.
You may contact these organizations for further information:
National Board for Certification in Occupational Therapy (NBCOT)
http://www.nbcot.org/ (an Early Determination review is available)

Louisiana State Board of Medical Examiners
http://www.lsbme.org/crim_bk_check.htm
Results of the OTA National Certification Examination, which is required for practice following completion of educational programming, reveal the following pass rates:
| | | | | | |
| --- | --- | --- | --- | --- | --- |
| Year | Number of Program Graduates | Percentage of Program Graduates                  | Number of first-time test takers | Number of first-time test takers who passed the exam | Percentage of first-time test takers who passed the exam |
| 2010 | 28 | 87.5% | 23 | 22 | 96% |
| 2011 | 28 | 90% | 26 | 23 | 88% |
| 2012 | 31 | 100% | 42 | 35 | 83% |
| Total   3-year | 87 | 92.5% | 91 | 80 | 88% |