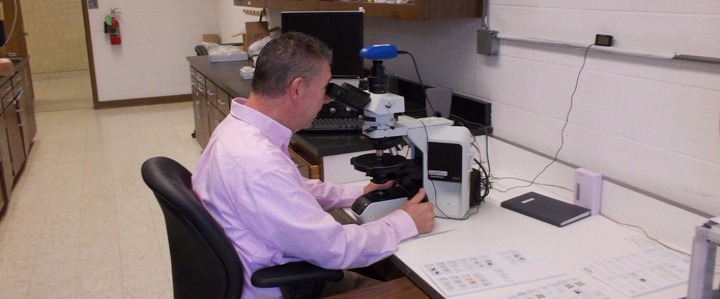 About us
The laboratory was recently established at The University of Louisiana at Monroe in 2014.  The lab is housed within the Department of Toxicology in Sugar Hall, Room 201.  It is staffed with three Toxicology faculty, two with proficiency as asbestos analysts and one serving as the Quality Assurance Officer.
Our professional staff has experience in Industrial Hygiene and Occupational Health and Safety, air monitoring, environmental pollution, and expertise in a wide range of toxicological issues.
Laboratory clientele include a diversified range of individuals and local industry.