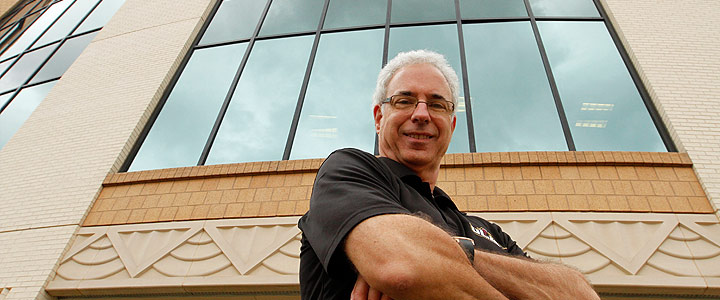 "I love being able to work with a person to help him or her discover, not only new found knowledge, but a passion for something that he/she did not know existed within the person." - Dr. Bruce Walker, Associate Professor, School of Management, College of Business & Social Sciences.


Bachelor of Business Administration
Management
The Management Program at ULM has been carefully crafted to provide students with knowledge that balances their need for general business education with their need for a more specialized study of management. Since organizations of all sizes and across industries need both managers and effective management practices, for students with a passion to manage and lead, this major helps develop the skills necessary at all levels to be an effective manager in a wide variety of jobs and careers.   
The Management program at ULM permits flexibility in career choice and helps students qualify for positions in all types of organizations. Managers are needed in business, government, NGOs, and non-profit organizations.
Managers are needed in positions such as:
General and Operations Management
Human Resource Management 
Supply Chain Management
Small Business and Family Business Management
First-line Supervision
Product Management
Sales and Retail Management
Talent Management Acquisiton and Development
Logistics and Distribution Management
To find the curriculum for this degree please view this degree plan.
NOTE: Transfer students must have completed a college-level English and a college-level Mathematics course, designed to fulfill general education requirements, with a grade of "C" or higher in both.