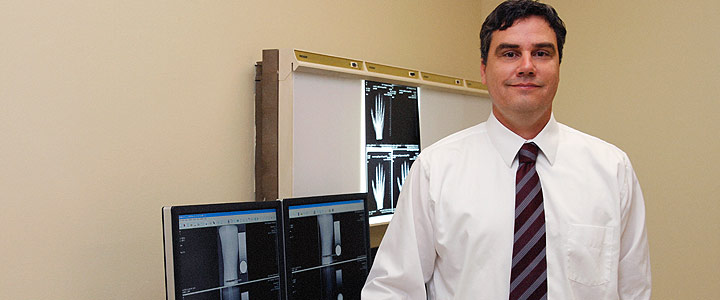 "I like working with our online students to help them advance their careers as a way of giving back to those who have helped me through my own education and career. Helping students advance their education also serves to improve the advancement of the radiologic technology profession, by creating a highly educated workforce ready and able to tackle the current and future challenges that medical imaging faces." - Andy Allen, Associate Professor & Clinical Coordinator Radiologic Technology, School of Health Professions, College of Health & Pharmaceutical Sciences. 
Bachelor of Science in Radiologic Technology
Employment of radiologic technologists is projected to grow 21% from 2012 to 2022, according to the Bureau of Labor Statistics. As the population grows older, there will be an increase in medical conditions, such as breaks and fractures caused by osteoporosis, which can require imaging to diagnose them.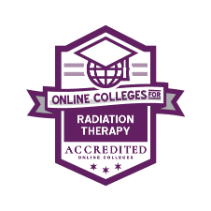 For more than 30 years, the Department of Radiologic Technology has been helping Radiologic Technologists advance their education to keep up with the growing job market. Technologists with hospital based certificates or associate degrees seek to advance their education for employment requirements, job stability, promotion, and administrative positions.  Bachelors level professional courses focus on subjects relative to why most students seek additional education, such as management, advance imaging procedures, and specialized medical imaging modalities.
Each student progresses through the program at their own pace.  Combined with the program's 100% online format, this creates a formula that enables each student to be successful in their educational endeavors, while still being able to maintain their personal and professional life. This degree is the perfect opportunity for ARRT Registered Radiologic Technologists to pursue the baccalaureate degree through the Registered Technologist Education Plan (RTEP).
To find the curriculum & more information for this degree, please view program site.
Ready to Apply?
Students must meet specific admission requirements to be accepted into this online degree program.  Information regarding application to the University can be found on the ULM Online website.
Students must complete general admission requirements of the University.

Once the application to the University has been submitted, a representative from ULM will contact the student regarding admission status. 

Students must submit proof of current ARRT Registry status


To submit ARRT Registry status, contact the ARRT and have them send an official letter to the ULM Department of Radiologic Technology (see contact info).  Only the official letter from the ARRT with the ARRT stamped seal will be accepted.  Copies of ARRT cards or any other printed documentation will not be accepted.
Due to utilization of objective criteria in processing applications, attainment of the minimum requirements does not guarantee admission into the program.
NOTE: Transfer students must have completed a college-level English and a college-level Mathematics course, designed to fulfill general education requirements, with a grade of "C" or higher in both.