ULM Bookstore -   A great resource for finding your textbooks.  The ULM Bookstore will work with you to get your text books from a distance.
(318) 342-1982  
ULM Library - The University Library is an excellent resource even off campus.
(318) 342-1071
Financial Aid - This link will open a new window taking you to ULM's Financial Aid website.  Please contact Financial Aid with any questions you have regarding scholarships, loans, or grants. They are happy to help!
Registration - Registering for classes is easy. Follow our link to the self-serve Banner system.  Log in using your Campus Wide ID and password and select Student Services.  Select Registration and type in the CRN numbers for your course or search for a course.
Advising - We have ULM Online advisors in the Student Success Center. These advisors have been trained to evaluate your transcript and help you choose courses.  They want to answer your questions, give you advice on course pairings, and ensure that you understand the registration process.
Student Appeals - The University of Louisiana at Monroe believes that students should be heard, please see our policies for student appeals. 
Student Course Catalog
- choose undergraduate or graduate catalog from the top right pull-down menu
Student Services - The University of Louisiana at Monroe is here to serve you, our student. Please follow the link to view our Student Services.
Counseling Services - The Counseling Services Center will help faciliate the process of Accomodation and addressing Special needs. 
Accreditation & ULM - Find out a little more about our quality education and institution. 
Southern Regional Education Board - ULM is a proud participant in the Southern Regional Education Board programs. To find our more about the Southern Regional Education Board please click on the link.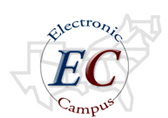 State Authorization
The University of Louisiana at Monroe is a member of the Southern Regional Education Board and NC-SARA.
Complaint Process
Students enrolled in ULM online programs may file a complaint by following the guidelines in the Student Complaint Policy. If an issue cannot be resolved internally, students may file a complaint with the state in which they reside.