"The advantage of an MPA is its versatility. With the skills you develop in the program, you can do whatever you want to do, while serving the public interest." - Dr. Leigh Hersey, Assistant Professor Political Science, School of Behavioral and Social Sciences, College of Business and Social Sciences. 
Master Degree
Master in Public Administration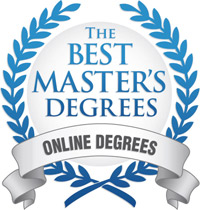 ULM offers a 36-hour online-only MPA Program designed for graduate students anywhere in the world. MPA courses are offered in eight-week and sixteen-week formats every semester, allowing the degree to be completed in as little as 12 months. Students may enter the program any semester.
To participate in the online MPA program, students must have Microsoft Office™, high-speed Internet access, and computer equipment with audio and video capability, including a headset, microphone, and a webcam. ULM's online-only MPA Program offers credit for participation in the Delta Regional Authority Delta Leadership Institute Executive Academy.
In addition to meeting university requirements for admission to the Graduate School, all applicants to the Master in Public Administration degree program must meet program admission requirements.
For more information about the MPA Program please contact Dr. Leigh Hersey at hersey@ulm.edu or (318) 342-1332.
For more information about this program, including admission requirements, please see the ULM Graduate School. For information about the curriculum please click here.