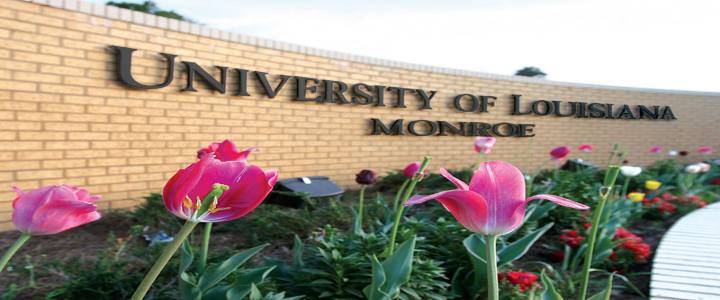 Entrance to University of Louisiana Monroe
Master Degree
Masters in Strategic Communication (M.A.)
In addition to the university requirements for admission to the Graduate School at ULM, applicants for admission to the Master of Arts in Strategic Communication degree program must meet at least two of the following criteria:
A minimum cumulative grade point average of 2.5;
A minimum combined score of 284 on the GRE (143 Verbal plus 138 Quantitative);
A minimum formula score of 710, determined by multiplying the total undergraduate grade-point average by the combined GRE General Test Scores (Verbal plus Quantitative).


Applicants who fail to meet the above standards may be admitted on conditional status as recommended by the Graduate Admission and Retention Committee of the Department of Communication in concert with the Dean of the Graduate School.
Students will complete a wide range of classes, including:
Communication Proseminar 
Qualitative Methods
Quantitative Methods
Communication Theory
Interpersonal and Conflict Communication
Criticism of Contemporary Communication
Communication Law and Ethics
Persuasion
Communication and Gender
Organizational Communication
Creative Media Strategies and Techniques
Public Relations Practices
For more information about this program please see the ULM Graduate School or the Graduate Catalog.