Dr. Shalanda Stanley, Assistant Professor, School of Education, College of Arts, Education & Sciences.
Master Degree
Master of Arts in Teaching (MAT)
Elementary Education & Special Education Mild Moderate, Gr 1-5
Master of Arts in Teaching (M.A.T.) Elementary Education: Inclusive Grades 1-5 Special Ed. (Mild/Moderate Disabilities)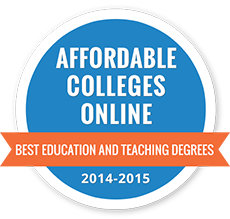 This degree program allows individuals already possessing a bachelor's degree in a field outside of education to pursue Louisiana Teacher Certification. This degree requires 45 credit hours for completion.
Program Admission
In addition to the university requirements for admission, all applicants must present a combined score of 1875 on a scale which is found by multiplying their total undergraduate grade-point average by the combined Graduate Record Examination General Test score (Verbal plus Quantitative) in order to qualify for "Regular Status." Students scoring between 1650 and 1875 (GRE X GPA) may be admitted on "Conditional Status." Other admission requirements include meeting the following:
Eligibility requirements for admission to Teacher Education (minimum of 2.5 grade-point average on undergraduate studies and passing scores on PRAXIS I: Reading, Writing, Math) or a composite of 22 on the ACT; and

Content knowledge requirements for Louisiana initial teacher licensure eligibility (passing scores on PRAXIS Elementary Education: Content Knowledge 10014); and

MAT screening assessment requirements: ulm.edu/teach
Louisiana is a member of the National Association of State Directors of Teacher Education & Certification (NASDTEC) Interstate Educator Certification/Licensure Agreement.
This program is part of a Teacher Certification Reciprocity agreement. Under this agreement, the following jurisdictions have signed to accept completion of Louisiana approved teacher education preparation programs from regionally accredited institutions as eligibility for certification in their state.
| | | | | | |
| --- | --- | --- | --- | --- | --- |
| Alabama | Arizona | Arkansas | California | Colorado | Delaware |
| Florida | Georgia | Hawaii | Idaho | Illinois | Kansas |
| Maine | Maryland | Massachusetts | Michigan | Mississippi | Missouri |
| Montana | Nebraska | Nevada | New Jersey | New Mexico | New York |
| North Carolina | North Dakota | Oklahoma | Oregon | Pennsylvania | Rhode Island |
| South Carolina | South Dakota | Tennessee | Texas | Utah | Vermont |
| Virginia | Washington | West Virginia | Wisconsin | Wyoming |   |
The University of Louisiana at Monroe is accredited by the Southern Association of Colleges and Schools Commission on Colleges (SACSCOC) and its teacher education programs are accredited by the National Council for Accreditation of Teacher Education (NCATE).
Therefore, candidates that complete a teacher education program at ULM may still be eligible for initial licensure in states that do not have an interstate agreement with Louisiana.
For more information about this program please see the ULM Graduate School.