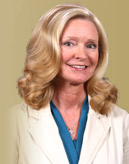 "Welcome to Curriculum and Instruction. We are proud of our ability to ensure we give our pre-teachers the best learning environment and knowledge they need to succeed in their career as a teacher. Please join us in one of the most fulfilling and beneficial careers - learn to become a teacher. Touch Lives…Teach." - Dr. Dorothy Schween
Department Head for Curriculum, Instruction and Leadership
(318) 342-1266 Main Office
schween@ulm.edu
Touch Lives...Teach!
Welcome

Teaching is the journey of a lifetime, changing lives one at a time. If you like to work with children and young adults, then you may want to learn more about the Elementary and Secondary Education programs at the University of Louisiana at Monroe. These programs prepare students for teaching in Elementary Education (1-5), with an Early Childhood add-on, Secondary Education (6-12) and all Level (K-12).
For further information:

Main Office
Strauss Hall #208
700 University Avenue
Monroe, LA 71209
(318) 342-1266
ci@ulm.edu
cied@ulm.edu (online degrees)


Child Development Center
Emily Williamson, Director
702 Cole Avenue


Monroe, LA 71203




(318) 342-1913


ewilliamson@ulm.edu



ULM Enrollment Offices/Info:

Gateway to Online Degrees (GOLD)
1-877-ULM-ONLINE
(318) 342-DEGREE

Admissions (Undergraduate Studies)
800-372-5127
(318) 342-5430

Graduate School
800-372-5127
(318) 342-1036

Financial Aid
(318) 342-5320






News and Announcements

Follow us on Facebook!
CIL TeachDelta eTEACH ULM HELPS


Be sure to check out the

CEHD Bayou Reflections Newsletter, Fall 2012 edition

. Web link

Four University of Louisiana at Monroe

elementary education majors pursuing degrees in curriculum and instruction are studying abroad

for five weeks at Ehime University in Matsuyama, Japan.


Read the ULM News Brief

Dr. Lynn Clark has been named, for the second year, as a review panelist for the National Science Foundation (NSF). This year, Dr. Clark will review the DRK-12 grants (innovation grants for K-12 settings).

In addition,

Dr. Clark has recently published "What Leadership Looks Like, Videos Help Aspiring Leaders Get the Picture" in the Journal of Staff Development.


"I was invited to write this piece as part of a themed issue about the ways in which nationally-known professional development experts use videos of practice to refine leadership in urban schools," said Dr. Clark.

View the article online.

Dr. Amy Dagley has been recognized by the Education Law Association as an expert in Free Speech

. In addition, Dr. Dagley has been asked to lend her expertise to help coordinate the organization's next conference in Westminster, Colorado.

Ms. Susan Jennings's blog for the International Reading Association (IRA) on "Witches or not – You be the Judge: Learning about the Salem Witch Trails through Historical Fiction" was selected by the IRA as one of the "Best of Engage Series" for the month of October. Web link

Online training now available on MOODLE
The one-hour Question Persuade Refer (QPR) training provides participants with the tools needed to help save a life in the case of a possible suicide attempt. Read the ULM News Brief



To begin training, ULM students, faculty, and staff can visit

http://moodle.ulm.edu/course/search.php?search=QPR

The College of Education and Human Development received four "best buy for online degree"

recognitions from GetEducated.com. ULM's online Master of Art in Teaching ranks as the number two best buy in the country based on tuition costs, and distance learning fees, according to GetEducated.com. Other "A" ranked degree programs included, Masters in Curriculum & Instruction, Masters in Educational Administration, and Masters in Education.
"Beyond the cost consideration, the real value of education is the knowledge gained through coursework," said Dr. Dorothy C. Schween, head of Curriculum, Instruction, and Leadership. "The programs at ULM offer students the opportunity for professional growth that leads to becoming more effective educational professionals in their chosen fields—and that is the real bottom line."
Read the ULM News Brief
Listen to the KEDM podcast
Visit geteducated.com

Education Ranked in Top 5 In Demand Careers though 2018.

US Bureau of Labor Statistics Occupational Outlook Handbook, 2010 - 2011 projects the estimated job growth through 2018:
23% (instructional technology professionals)


15% (adult education teachers)




13% (K-12 teachers)



"The College of Education and Human Development's 100% online M.Ed. in Educational Leadership and Technology program consists of "best practices" in online learning and training ("eLearning") that apply ever-changing technologies to prepare leaders who can apply innovative and practical online learning and training solutions for any type of organization; our knowledge economy will depend on the ability of such leaders to address critical learning and training through Internet-based technologies," said Dr. Michael Beutner, Associate Professor.

Read the article from the US News University Directory
Link to ULM's online degree for M.Ed. Educational Technology Leadership

Earn your +30 through our Book Study Program
$150 each!

Classes available:
Book Studies and Courses for Wintersession and Spring 2013
(Download Flyer)
Catch up on C&I in national news!





Photo: ULM Professor Beth Ricks (standing) gives junior Mindy Beach a lesson in teaching fifth graders. (Amy Scott/Marketplace)