Parking Information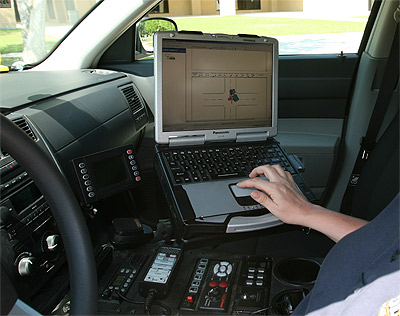 EACH and EVERY motor vehicle operated on campus by any person in ANY WAY connected with the university MUST be registered with the University Police immediately upon arrival on campus. Each full-time or part-time student who uses a motor vehicle on campus must pay $100.00 Vehicle Use Fee for the full year. Only one decal will be issued to a person. Cost for decals for Spring or Summer only will be pro-rated. Failure to register a vehicle will result in a $250.00 fine.
A student may not register a vehicle owned, operated, and/or maintained by another student. Proof of ownership may be required. Violation of this regulation could result in the loss of driving privileges.
All vehicles must display a current registration decal which also serves as a parking permit. Possession of a PARKING PERMIT DOES NOT GUARANTEE A PARKING SPACE.
Use of a permit belonging to a current student will result in citations being issued to the person to whom the decal was issued.
Parking permits may not be transferred to another vehicle. If you get another vehicle that you plan to use during this period you will not be charged for another decal if you bring in your current decal that was displayed on your old vehicle. Use of a permit belonging to a current student will result in citations being issued to the person to whom the decal was issued. Registration must be accomplished at the Activity/Intramural Center the first week of school and then at the ULM Police Office located at 3811 Desiard Street. PROOF OF OWNERSHIP MUST BE PRESENTED WHEN REGISTERING YOUR VEHICLE.
The following information and documents will be needed when registering your vehicle: 
Vehicle Registration Certificate 

Vehicle Use Fee payment Receipt

ULM Identification Card
STUDENT REGISTRATION CAN BE ACCOMPLISHED FOR THE FULL YEAR AT THE FALL SESSION BY PAYING A $100.00 FEE AND REGISTERING YOUR VEHICLE. Student registration for the Spring and Summer sessions will be at a pro-rated cost.
PERMIT DISPLAY
Faculty/Staff hangtags must be displayed from the rearview mirror with the numbered side facing out the windshield. Display of the permit in any other manner will result in a parking citation for improper display. no display, and/or parked in faculty.
Student parking permits MUST BE displayed on the rear windshield of the vehicle. The permit must be displayed with the permit attached to the outside lower left side of the back window. Attachment to the window will not deface the window, and the decal can be easily removed after use. DISPLAY OF THE PERMIT IN ANY OTHER MANNER WILL RESULT IN A PARKING CITATION FOR IMPROPER DISPLAY OF DECAL.
Lost/stolen permits will be replaced only after a $ 65.00 penalty has been paid.
Lost and stolen permits should be immediately reported to University Police by permit and zone number.
VEHICLE USE FEE
| | |
| --- | --- |
| TERM | Amount |
| Year | $100.00 |
| Spring | $60.00 |
| Summer I and/or Summer II | $30.00 |
Decals must be re-newed each fall semester. Vehicle use fees are non refundable. This website supercedes any information published in the parking brochure.