The mission of the Office of Sponsored Programs and Research (OSPR) is to make the process of grant search, application and management as smooth and simple as possible.
We strive to be your 'one-stop-shop' for all your research needs by providing all investigators the administrative information and oversight necessary for them to succeed in the world of sponsored programs.
Research provides learning opportunities for everyone involved. It is exciting and it opens windows to new worlds. Research is vital to an institution of higher education for it is the foundation of scholarly work.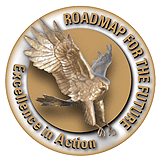 Our web pages provide grant administration information, as well as weekly bulletins on available funding opportunities, monthly research information updates and spotlighting our faculty and staff's research.
OSPR's mission is to provide the support necessary to meet ULM's objectives in the 2008-2013 strategic plan.
If you have any needs, questions or suggestions, please feel free to contact us at 318-342-1039.
Remember, OSPR is here to help ULM explore and discover new worlds!