College of Arts, Education, & Sciences
VAPA | Art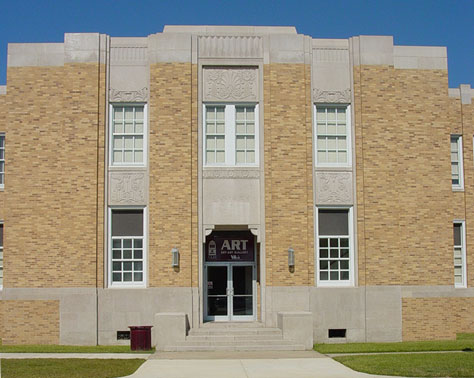 Bry Hall 
Constructed: 1939
Renovated 1967
Named after Henry Bry (1781-1858) (say BREE). Born Geneva, Switzerland; an early settler of 800 acres just below Fort Miro. Henry Bry was a parish judge in 1807 when Ouachita Parish was incorporated. Delegate to the first constitutional convention in 1811. First president of the State Board of Public Works. United States Receiver of Public Moneys for the district.
Bry Hall is the primary building of the ULM Art Program. Bry Hall houses studio classroom facilities for painting, drawing, photography, ceramics, printmaking and three dimensional design including a Mac lab with computers for 3-D and Photography.
Recently renovated Bry Art Gallery and the Art Program office are centrally located on the first floor.
See Stubbs Hall for additional art facilities. The sculpture studio complex and studio space for advanced painters are at other locations.