Impact of Risk Management and Insurance
Join the RMI industry and be a part of the solution to the greatest challenges our world faces today.
Many of the world's most pressing issues demand the attention of the risk management and insurance industry. Consider the importance to modern society of managing risks associated with:
Cyber security   
Floods, hurricanes and other natural disasters 
Emerging technologies such as unmanned vehicles and aircraft

    

  

Social media liability
Healthcare financing in the US
Global climate change
Terrorists attacks at public events 
Peer to peer sharing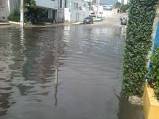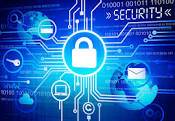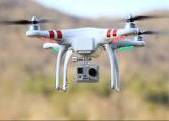 Insurance industry professionals are working hard to identify and develop creative solutions to these problems. Developing solutions to these problems is what they do!
With more significant risks facing our world than ever before, the impact of RMI is greater than ever.  
Risks are more complicated than ever and changing at a rapid pace.
We need bright, creative people like you who have grown up in a technology-driven world and who have open, creative minds to team up with experienced industry professionals to develop solutions to the problems created by these risks.  
ULM's RMI program prepares students...
to launch their careers in specialty/non-standard risks or in the standard insurance market.  Students might also choose to work in risk management for a non-insurance company.  Our curriculum has been carefully designed.  We start off with the basics, then explore more technical concepts and require students to apply the risk management and insurance concepts they've learned by working with real businesses.  This all culminates with our capstone course on Surplus Lines and Reinsurance.
The surplus lines is at the forefront of the discussions about how to solve the challenges presented by modern risks.  The surplus lines or "specialty risk" market, is the part of the RMI industry that insures all of these modern risks before the standard market is willing to take them on. 
More than half or our ULM RMI Graduates work for the top surplus lines brokers in the country, companies like AmWINS, CRC, All Risks and Burns & Wilcox.  The specialty risk industry knows what exceptional employees our graduates make.  But students find extremely rewarding careers in other areas of the insurance industry too!
TOP 5 Careers:
The top 5 careers that ULM RMI Majors pursue immediately after graduation (often beginning with their internships) are:
Surplus Lines Associate Underwriter (or Underwriter Trainee)
Commercial Lines Producer (Broker) Trainee
Surplus Lines Associate Broker
Workers' Compensation Claims Adjuster Trainee
Associate Underwriter (Standard Market)
Many of our students also go on to law school and later work for a law firm or might work for an insurance company or in insurance regulation.  No matter what career in RMI you choose, the opportunities for growth and advancement are practically endless, especially with a degree from ULM in RMI!