ULM's Risk Management and Insurance Program ranked 11th Nationally
Published January 10, 2018

ULM's Risk Management and Insurance Program moved up from the 13th largest in 2016 to the 11th largest in the nation in 2017. 
Each year, Business Insurance, one of the top insurance industry news sources, ranks collegiate insurance programs by number of undergraduates majoring in risk management and insurance. This year they reported that a total of 37 programs in the United States have students who major in Risk Management and Insurance. 
For the third year in a row, ULM's program was the largest in Louisiana and one of the largest in the Southeast, surpassing programs like University of Mississippi and Georgia State University.
ULM's RMI program has consistently grown in number and national ranking. The program was ranked 18th in 2015 with 75 students, 13th in 2017 with 135 students and 11th in 2017 with 149 students. 
Christine Berry, State Farm Endowed Professor of Insurance and program coordinator said, "We attribute the growth in part to the realization that the insurance industry offers a wide variety of challenging and rewarding careers. Students are hearing from graduates of our program about the incredible successes they are having."  Berry hopes to continue to grow enrollment in the RMI program with a goal of breaking the top 10 in 2018. 
"There are more position openings than I have students to fill. The larger the program is, the more companies and brokers want to recruit here. But it is more the quality of graduates that keep them coming back. Word is spreading about the exceptional young professionals ULM is producing," she said.
ULM's program is one of the few in the country that provides specialized courses in surplus lines and reinsurance. Surplus Lines insurance is heavily used in Louisiana in the agriculture, entertainment, petrochemical and tourism industries.
ULM's Risk Management and Insurance program provides opportunities for students to receive various scholarships and internships with local companies, agencies, and financial institutions. Gamma Iota Sigma is a professional fraternity within the College of Business and Social Sciences that is "designed to foster the study of risk management and insurance in universities; to encourage scholarship, social activities, and the association of students for their mutual advancement by research and practice; to promote closer affiliation between the risk management and insurance industry and students of risk management and insurance; and to further a high standard of ethics at universities and in the industry."
Sylvestri earns honors at regional conference
Published Sept. 11, 2017
Ben Sylvestri, a Risk Management and Insurance major, participated in a nine-week summer internship with Gallagher Global Brokerage at its Monroe location.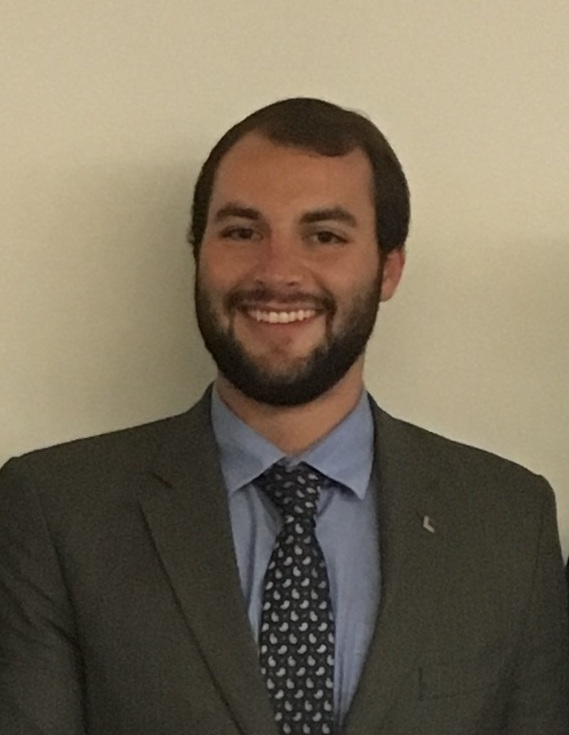 At the end of the internship, Sylvestri and his partner were named the GGB Division Sales Competition Winners at the 2017 Southern Regions Intern Conference in Houston, Texas.
Sylvestri and his partner appeared before a panel of executives who judged their presentation entitled "Why Gallagher." Their sales pitch was on the rising industry concerns of terrorism and cyber liability.
"We made our scenario that we were presenting to a group that was made up of a stadium owner (CEO) and their fellow leadership execs," Sylvestri explained. "We were pitching to them how Gallagher's specialties in the fields of terrorism coverage and cyber coverage were uncontested."
Competing against 18 GGB offices from six states, Sylvestri and his partner competed in four rounds to win the competition.
The senior from Rayville said the intern experience really prepared him for his future in risk management, saying, "The overall experience of my internship was great. It allowed me travel and network with hundreds of interns and employers from all over the country (and world) and get hands-on experience with great people from the great office in Monroe.
"It also allowed me to develop as a person and as a professional. It was such an honor to get to represent ULM against some bigger colleges, but at the same time, it was so great to win that competition. It shows the quality of education coming from the ULM College of Business, and the Risk Management Program. I felt like I was more exposed and familiar with the industry in comparison to students from other programs," he said.
ULM Students Attend an Annual Insurance Convention in New Orleans, LA
Ho Publications
Apr. 17, 2018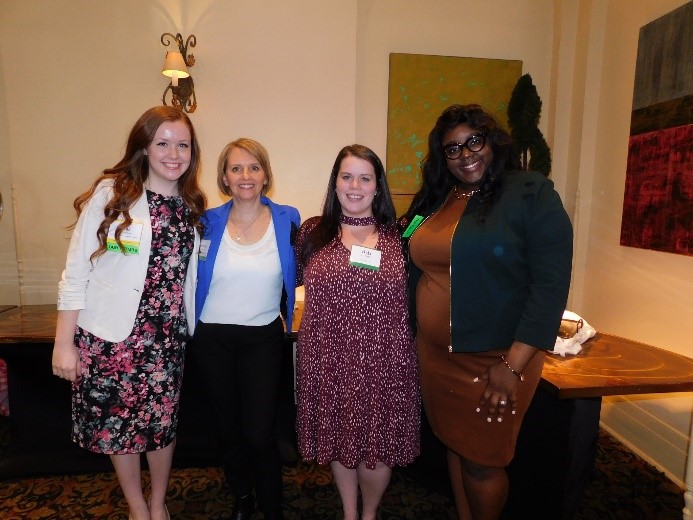 Contrary to popular belief, insurance does not merely revolve around calling people to sell policies. In actuality, this major branches off into different fields: underwriting, brokerage, claims, consulting, human resources, technology, actuarial science, and more.
In particular, the excess and surplus lines focus on specialized exposure markets. Agents and brokers will handle highly unique and non-standard risks such as crop dusting, oil refineries, drones, hurricanes, celebrity body parts, and Mardi Gras. Overall, this industry heavily involves itself within Louisiana's key fields: agriculture, commercial fishing, energy, entertainment, manufacturing, petrochemical, tourism, etc.
During 2017, ULM's Risk Management and Insurance Program ranked as 11th largest in the nation according to Business Insurance, a respected news source for the industry. Aside from reigning as the greatest program in the state, ULM stands out as one of the few universities offering classes about surplus lines and reinsurance.
As a result, the industry invited select students to attend this year's Louisiana Surplus Line Association (LSLA) Annual Convention. "I am so pleased that three of the most prominent organizations in the Louisiana insurance industry came together to host our students," said Dr. Christine Berry, State Farm Endowed Professor of Insurance and Program Coordinator.
On March 21st - 22nd, 32 ULM RMI students chartered a bus to travel to New Orleans, LA. The convention served as a networking opportunity where students could meet with working professionals while learning about industry news. LSLA covered topics such as flood insurance, legislative policies, positive attitudes, international markets, and more.
The round table discussion strived to bridge the perception between prospective employees and hiring employers. Professionals conversed about what students should consider when choosing a place to work, searching for jobs, preparing for interviews, and undergoing initial training. On the other hand, students explained what they value most in terms of benefits, flexibility, travel opportunities, autonomy, work environment, and other factors.
Aside from delving into current subjects, students networked with professionals in a more social setting through appetizers and drinks.  Commissioner James Donelon, Louisiana Commissioner of Insurance, arrived and commended ULM on their dedication and interest.
Currently, "small agencies cannot get to campus as easily since they do not grow quickly" said Tammy Culmone, the Branch Leader at AmWINS Access in Baton Rouge.  "This event is a good avenue for agents to come and meet the best talent in one place," she said.
The industry strives to fill position openings as professionals retire. These jobs range in a wide variety of intellectually stimulating and rewarding options. "We are short on talent in our industry" said Enya He, the Regional Director for South Central U.S. Region at Lloyd's of London Limited.
 As ULM's Risk Management and Insurance exponentially grows in number and ranking, the program dedicates this result to successful alumni and how they spread the word about this university's quality and excellence. Furthermore, Gamma Iota Sigma, a professional fraternity within the College of Business and Social Sciences, provides students with opportunities for socializing, internships, scholarships, and networking.
 "The entire major works together to help one another study for classes, acquire course materials, learn about professionalism, find an internship or job, and keep in contact. We are not just a program; we are a community" said Trevor Eskew, a senior in Risk Management and Insurance.
 Please contact Deja Peppers, RMI Coordinator, at peppers@ulm.edu for further information.
ULM Risk Management Major Completes Internship in London
January 2018
ULM Risk Management and Insurance major, Will Schrieber completed an internship with Lloyds of London insurance broker, Chesterfield Group, in London, England over the winter break.
Will arrived in London on January 4th and was able to visit Lloyds of London on the very first day.  Lloyds is a world-famous insurance marketplace most known for its coverage of interesting risks such as celebrities' legs and athletes' arms.  "This was an opportunity of a lifetime for a risk management and insurance major." Said Dr. Christine Berry, RMI Associate Professor.
The internship was coordinated by Bonnie Steen from Burns & Wilcox, New Orleans, a sister company of Chesterfield Group and Michael James, Director of the North American Group at Chesterfield.  "Michael James had a full schedule for me and provided me with a view of every aspect of placing and seeing risks in Lloyd's. I was also able to work closely with Chesterfield Group during my stay, along with several syndicates in their boxes at Lloyd's." said Will.
Will was able to learn about the daily activities of brokerage, underwriting, claims and human resources at Lloyds.  He saw risk placements in the areas of sports liability, marine and energy risks, pet insurance, and large commercial property risks.
The flight and housing costs for Will's internship were paid for by the ULM College of Business and Social Science's Internship Support Fund which is supported by generous donations from ULM CBSS alumni.   Additionally, Burns & Wilcox matched a stipend for Will provided by the CBSS.