World Language Associations:
Louisiana Foreign Language Teachers'Association
See lflta.net for more information.
Phi Tau Gamma Student Association
Phi Tau Gamma is the foreign language club at the University of Louisiana at Monroe open to all students interested in other cultures and languages. The club hosts many different events of interest to all. You do not have to speak a foreign language to participate. The meetings are held once a month and include presentations by professors or students in different areas associated with the culture and traditions of various locations around the globe.
Pi Delta Phi

Pi Delta Phi is a nationwide honor society whose mission is to recognize outstanding academic achievement and to promote interest in the French language and Francophone cultures. ULM's own chapter, Mu Chi, was inaugurated in 2000 and has welcomed new members every year since in a special initiation ceremony.

To qualify for membership you must have at least a 3.0 GPA in French courses and rank in the top third of your class (generally 3.0 overall). You must also have taken at least one French course on the advanced level, above French 2005.

Even if you are not yet eligible to become a member, however, you are always welcome to attend the initiation ceremony, which includes a keynote address by a special guest speaker, readings in French (with English translations provided), musical performance, and even cookies and punch! Initiates receive a certificate of lifetime membership and a Pi Delta Phi pin. At commencement time, graduation cords are available free of charge.
Sigma Delta Pi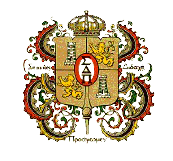 Sigma Delta Pi is an international honor society for Spanish students. In order to be initiated, a student must have a 3.0 or better in Spanish and an overall average of 2.75 or above. The student must also have completed a course in literature or culture and civilization in Spanish. For more information contact Dr. Ruth Smith, rusmith@ulm.edu.
Sigma Delta Pi awards scholarships each year to its members to study in Spain, Ecuador, or Mexico. For students from the Lambda Sigma Chapter at ULM have received scholarships:
Laura Mihailoff Biche in 1996 to study in Mexico
Melissa Frost in 1997 to study in Spain
Roxie Hankins in 1999 to study in Mexico
Vanessa Heldstab in 1999 to study in Mexico
Phoebe Phillips in 2002 to study in Spain
Austin Wise in 2011 to study in Mexico
Suvash Gupta 2018  Spain
The Lambda Sigma Chapter also awards scholarships to its members to study abroad.
The Chapter initiates members twice a year.
Officers 2018-2019
Suvash Gupta, President
José Fernández, Vice President
Jordan Johnson, Sebretary
American Association of Teachers of Spanish and Portuguese

Dr. Charles Holloway, winner of the AATSP Outstanding Teacher of the Year Award, 2001

Ms. Mary Blanche Wortham, winner of the AATSP Outstanding Teacher of the Year Award, 2005
If you wish to contribute articles to the newsletter, contact Dr. Ruth Smith, rusmith@ulm.edu.