Other Spanish Options
Students may also choose to complete a concentration in Global Studies.
Many students are also choosing a minor in Spanish, French, or Latin. Except for students who wish to certify to teach, the minor consists of eighteen hours of the language at any level. Students who wish to certify to teach Spanish or French must complete twenty-one (21) hours. Those who wish to teach Latin must complete twenty-four (24) hours of Latin and twelve hours of related courses in mythology, history, theater, and/or English.
Sigma Delta Pi- 

Fall, 2017 Initiation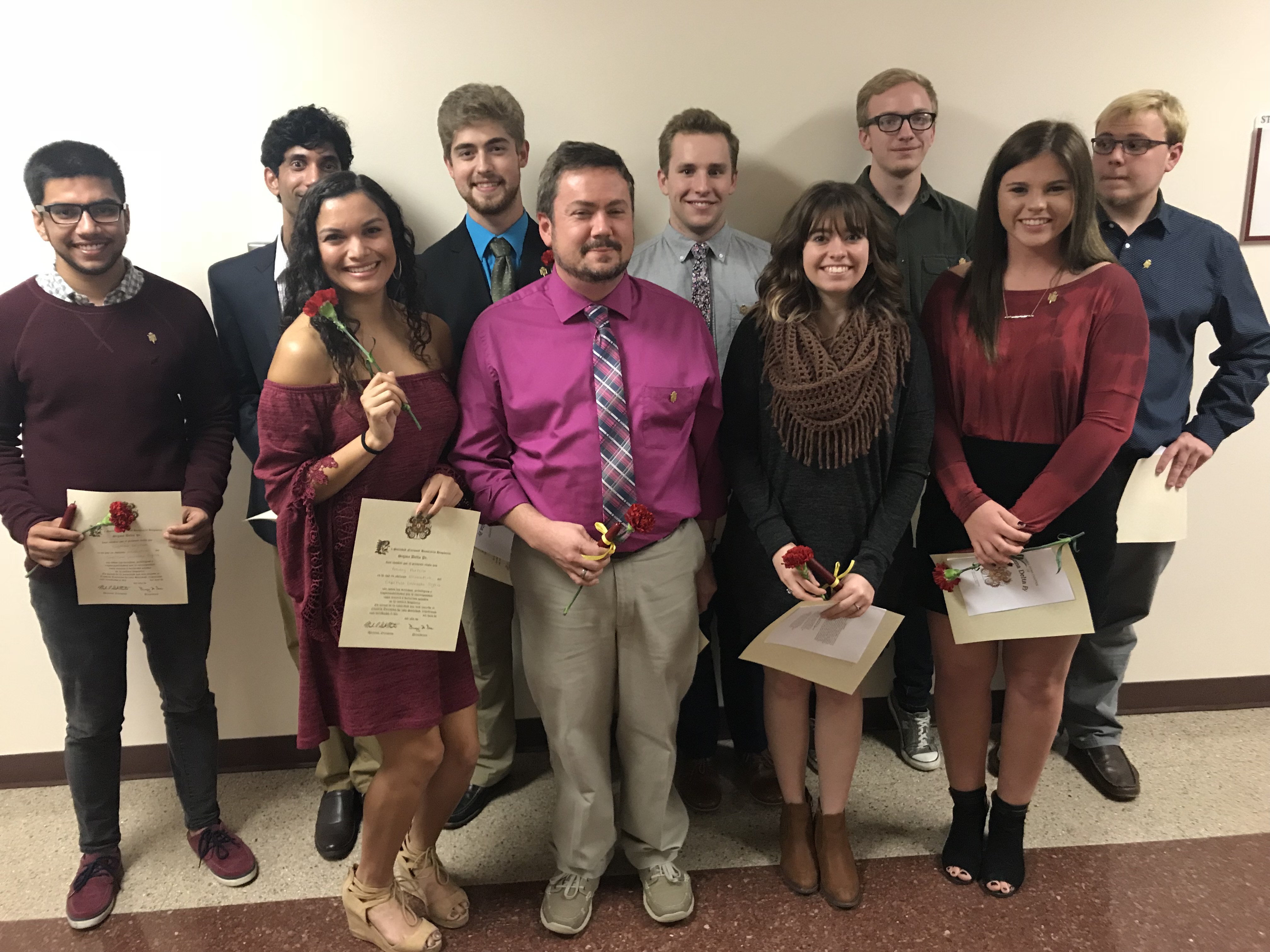 L to R back row:  Yugdeep Belbase, Suvash Gupta,
Mathew Thornhill, Kaleb Drake, Baylen Harris, Brady Wilhite
L to R front row:  Emely Portillo, Michael Broome, Haley
Fisher, Kelsey Osbon
Spring, 2018 Initiation
 L to R back row:  Vivien Ballard, Cody, Jose Fernandea
Carmen Gonzalez, Caleb Green, Jorden Johnson, Amy
Minchew
L to R front row:  Chelsea Craig, Elizabeth Stephens,
Haley Fisher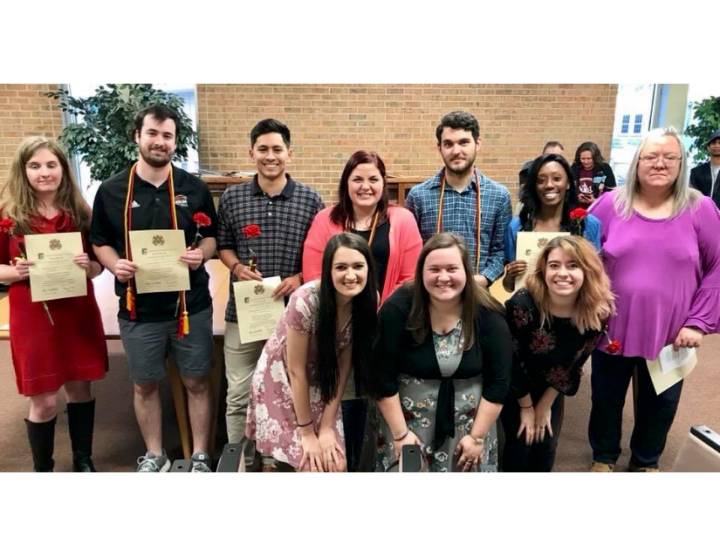 The courses above the intermediate level (2005) available to students of Spanish include:
2010 Commercial Spanish
2031 Grammar and Composition
3001 Survey of Spanish American Literature
3007-3008 Survey of Spanish Literature
3011 Phonetics
3012 Culture and Civilization of Mexico
3013 Culture and Civilization of Spain
3014 Culture and Civilization of Latin America
4002 Seminar in Spanish Literature
4005 Advanced Oral Language Development
4006 Advanced Syntax
4007 Contemporary Latin American Literature
4008 Contemporary Hispanic Literature in the United States
4015 Contemporary Spanish Literature
4025 Foreign Language Practicum
4074 Second Language Acquisition (crosslisted with Fren. 474)
4075 Language, Culture, and Classroom (crosslisted with Fren. 475)
5021 Prose and Poetry of the Spanish Golden Age
 Suvash Gupta in Alcalá de Henares on a Sigma Delta Pi Scholarship with his friend Don Quijote