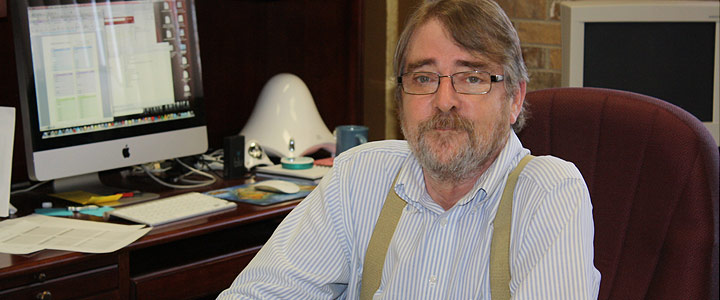 "According to Erik Erikson, people undergo a life-long sequence of developmental stages, each of which is characterized by a psychosocial issue that should be resolved. The stage I am currently in deals with preparing the next generation to assume responsibility for the future. My work with students is rewarding in many ways." - Dr. Cecil Hutto, Professor of Psychology, School of Behavioral & Social Sciences, College of Business & Social Sciences.
Master Degree
Master of Science in Psychology (MS)
In addition to the university requirements for admission to the Graduate School at ULM, applicants for admission to the Master of Science in Psychology degree program will meet two of the following criteria:
A minimum cumulative grade-point average of 2.75; and/or

A minimum combined score of 900 on the GRE General Test (Verbal plus Quantitative); and/or

A total of at least 1900 points based upon the formula—400 times the overall undergraduate grade-point average plus the GRE General Test score (Verbal plus Quantitative).
Applicants who fail to meet the above standards may be admitted on conditional status by the recommendation of the Committee on Admissions of the Psychology Department in concert with the Dean of the Graduate School.


The Forensic Track
Requires the addition of:
PSYC 5009 - Intelligence Testing
PSYC 5018 - Psychological Assessment
CJUS 5001 - Proseminar in Criminal Justice
CJUS 5005 - Advanced Theories of Crime and Delinquency
CJUS 5040 - Counseling in Criminal Justice
CJUS 5055 - Sociology of Law
CJUS 5076 - Minorities, Crime, and Criminal Justice
5 hours of Psychology electives (from specifically identified courses)
For more information about this program please see the ULM Graduate School.