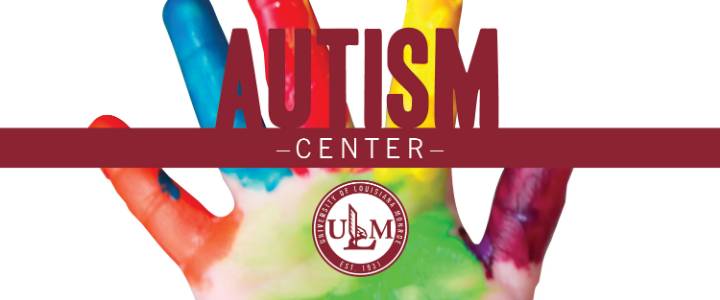 "A student can expect to learn about the broad and far reaching challenges and effective methods used to support individuals with Autism Spectrum Disorder across the lifespan.  Issues covered will not be specific to any therapeutic discipline, but designed to improve knowledge and skills in a variety of areas including characteristics, screening and referral, intervention programs, transitioning to adulthood and  effective parent/professional partnerships." - Dr. David Irwin, Director of Autism Center at ULM.
Post-Baccalaureate Certificate
Post-Baccalaureate Certificate in Autism Spectrum Disorders 
The Post-Baccalaureate Certificate in Autism Spectrum Disorders (PBC-ASD) offers 15 semester-hours taught by expert faculty. PBC-ASD enrollment is available for those with little knowledge about ASD to those with years of experience. PBC-ASD courses include learning about individuals with ASD and their families across the lifespan. Students who successfully complete the PBC-ASD can earn recognition from current and future employers with specialized ASD training. 
PBC-ASD courses are available to those who meet the following criteria:
Successfully earned a bachelor's degree
2.75 or better cumulative GPA
Courses are taught in 8-week online format. All 15 credit hours can be completed in 12 months following the course sequence, which must be followed to complete all requirements for the PBC-ASD.
The following courses are included in the PBC-ASD:
SPLP 4501 Understanding Autism in Young Children
SPLP 4502 Screening and Referral for Individuals with ASD
SPLP 4503 Evidence-Based Interventions for Individuals with ASD
SPLP 4504 Transitions to Adulthood for Individuals with ASD
SPLP 4505 Family and Professional Partnerships in Individuals with ASD
Once each course is completed, the following are received:
A printed Certificate of Completion from ULM similar to a diploma to display to others
All courses will be documented on your ULM transcript to provide to others
Have unique qualifications since there is no other program similar to the PBC-ASD in Louisiana
For more information regarding the PBC-ASD, contact Dr. David Irwin or irwin@ulm.edu or by calling 318-342-1392