Sipping T.E.A. with the VP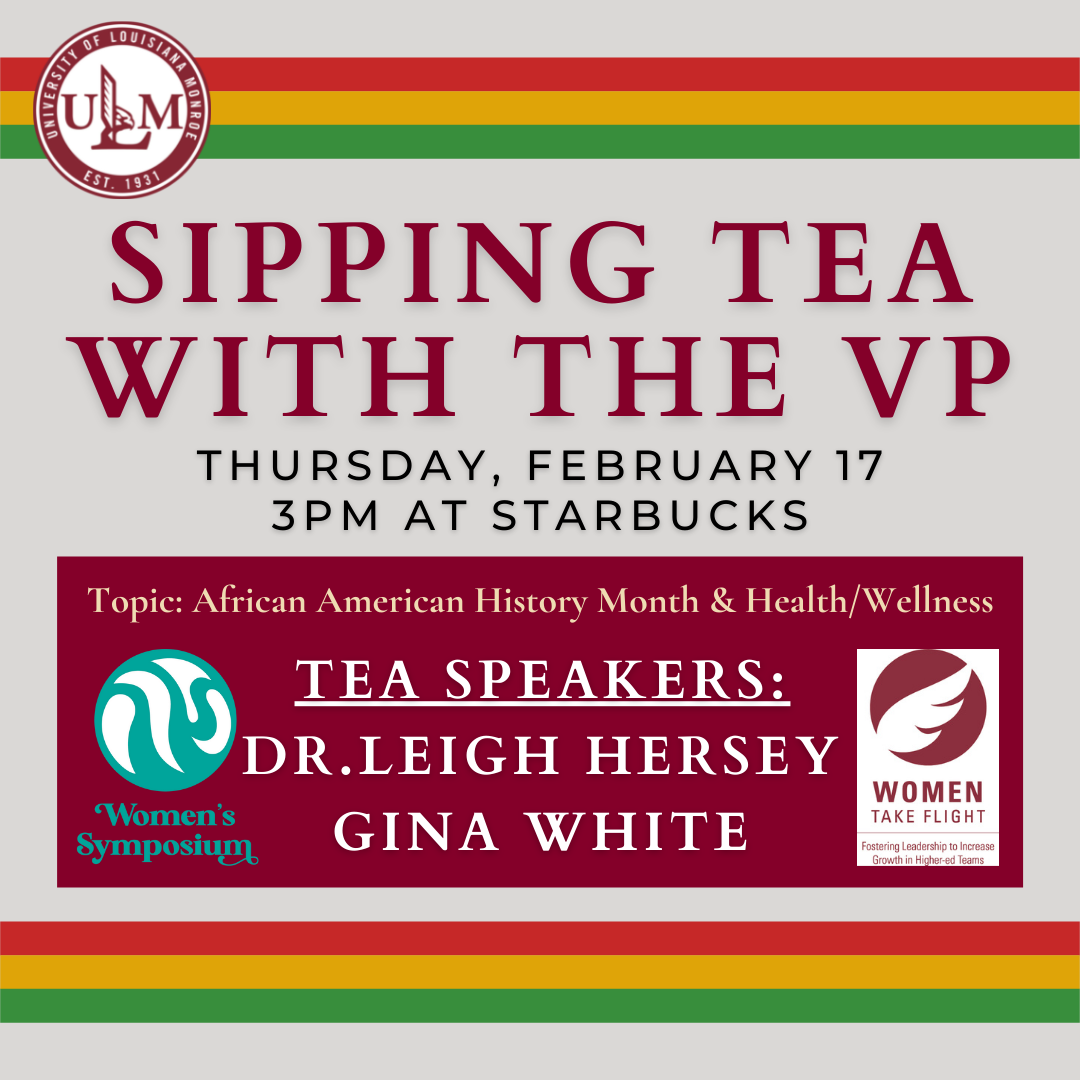 This week's topics will encompass African American History Month as we sit down with Director of International Student Programs & Services, Gina White. We will also have the pleasure of hearing from Dr. Leigh Hersey to discuss health & wellness along with the upcoming Women's Symposium. This is a conversation you do not want to miss! The February event will be taking place this Thursday, February 17th at 3 PM at the ULM Starbucks.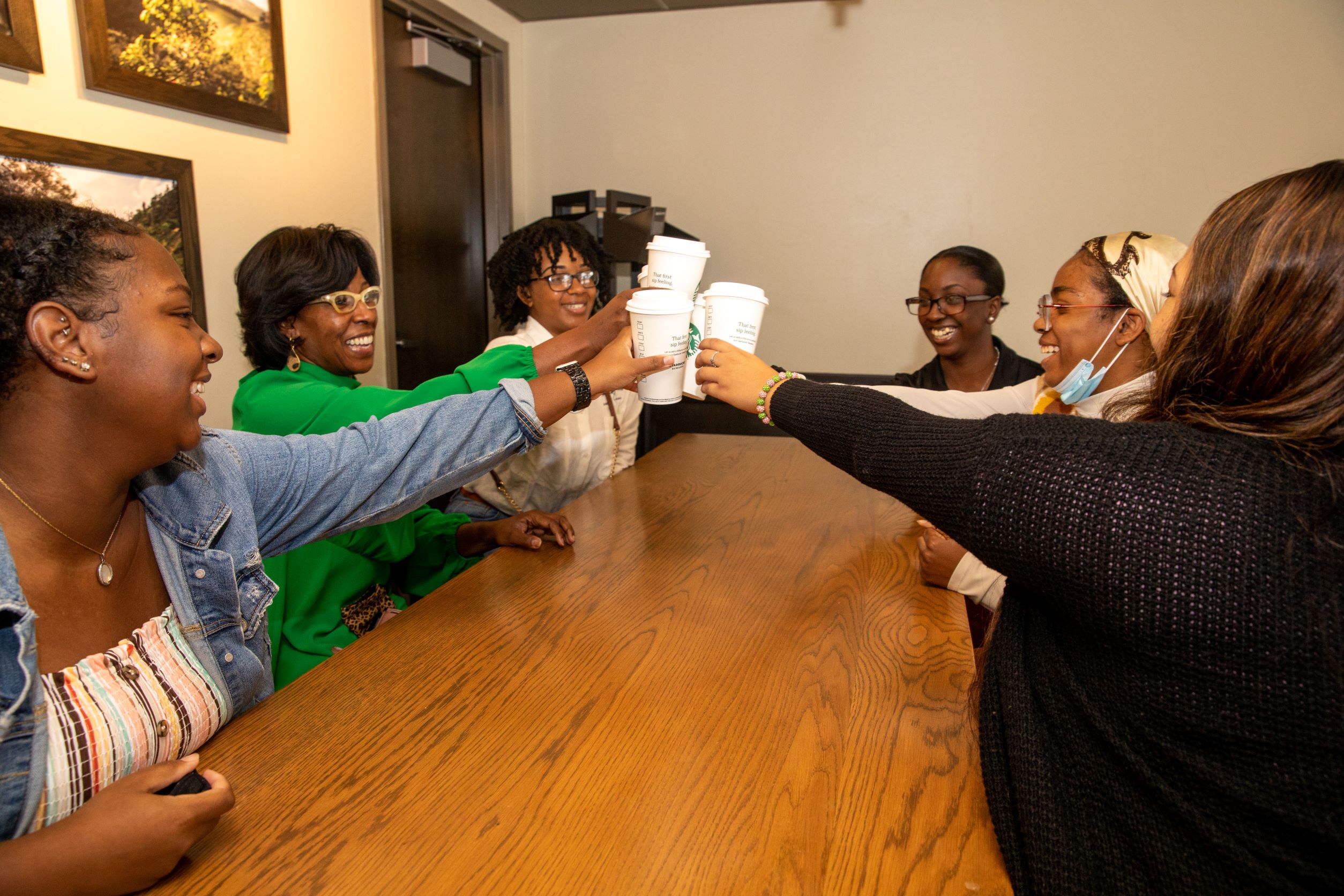 Sipping T.E.A. with ULM's Student Affairs Vice President, typically shortened to Sipping T.E.A. with the VP, is a coalition brought to campus by the University of Louisiana Monroe's Vice President for Student Affairs, Dr. Valerie Fields. The acronym T.E.A. stands for Transformational Empowering Alliance. The purpose of this collaboration is to help students come together and make true changes on campus. Through spotlighting important events, topics, and people on campus and the community, Sipping T.E.A. with the VP's aim is to help bridge gaps and unify the campus as a whole.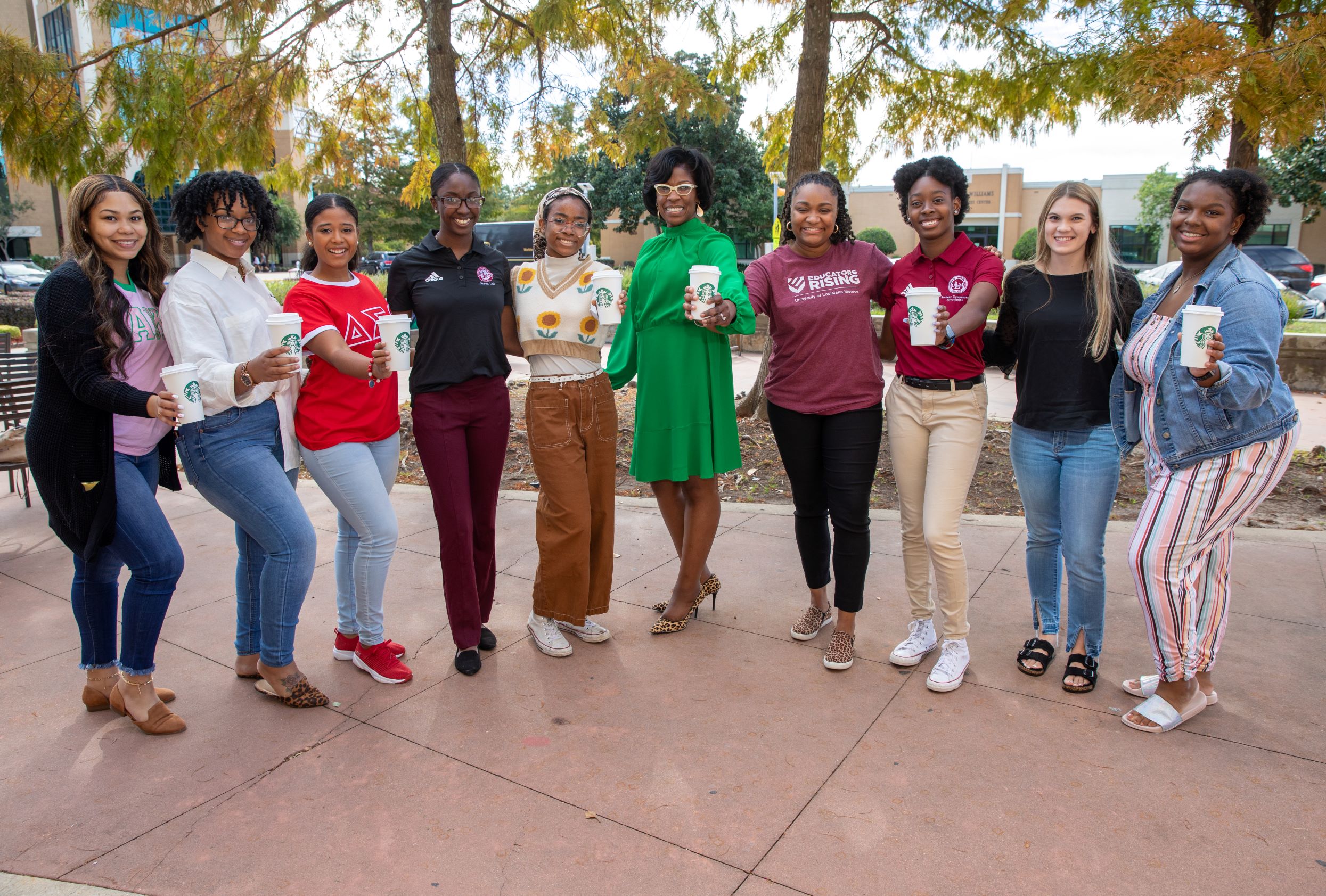 Calendar of Events
3:00 PM at Starbucks
October 21st 
November 18th
January 20th
February 17th
March 17th
Sipping T.E.A. takes place every 3rd Thursday of the Month
Podcast Episodes
Episode 2- Your Personal Brand Pt. 2 
Featuring Women's basketball coach Brooks Williams, Dean of School of Business and Social Sciences Michelle McEacharn, Zaria Tubbs, Miss ULM contestant Kiauna Rollins, Career Center Director Kristin Chandler, Office of Student Accountability and Advocacy Director Meghan Olinger, and ULM athlete Jada Anderson. 
Episode 1- Your Personal Brand