hardware, software, networking & support
Information Technology
How To Check Your SPAM Filter for a BIZMAIL Account
For those responsible for departmental Bizmail accounts…
You can NOW check for quarantine messages in your Bizmail accounts!
If you have access to a Bizmail account, you can now check to see if there are any messages that have been quarantined recently.  The SPAM firewall interface is exactly the same as your normal ULM account.  However, the way you access the interface is different.  Below you will find instructions on how to login to your Bizmail Spam folder, check and release messages that are quarantined, and how to "whitelist" senders.
Please see below for specific instructions.
If you have any questions, please call the Helpdesk @ (318) 342-3333.
Let's Get Started!
1. First, login to your Bizmail account and locate the email from ULM Email Gateway <noreply@ulm.edu>.  See below.

2. Next, open this email up and click on the notices if needed.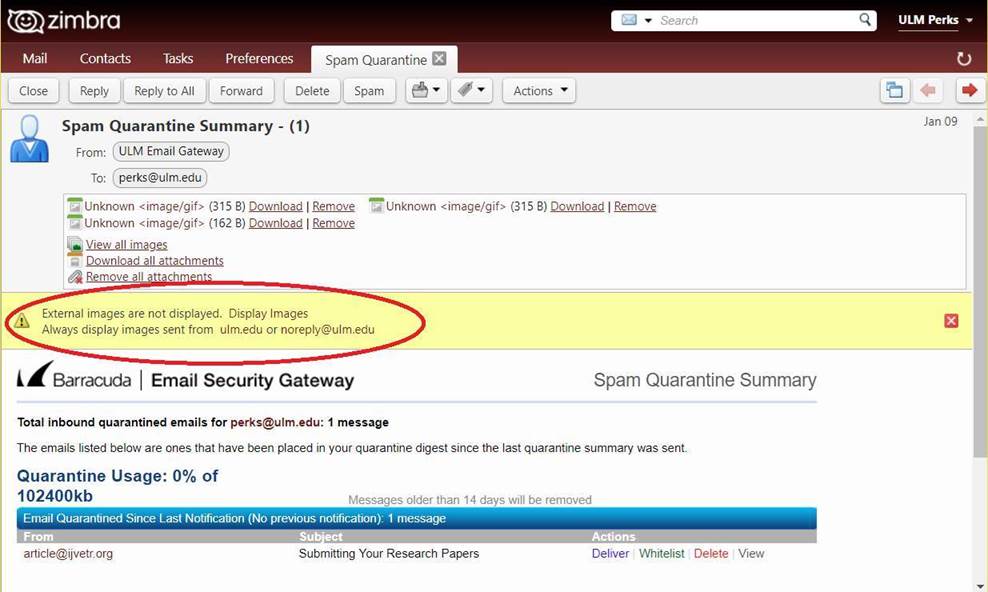 3. Scroll down to the very bottom of the email and click the link:  "View your entire Quarantine Inbox or manage your preferences."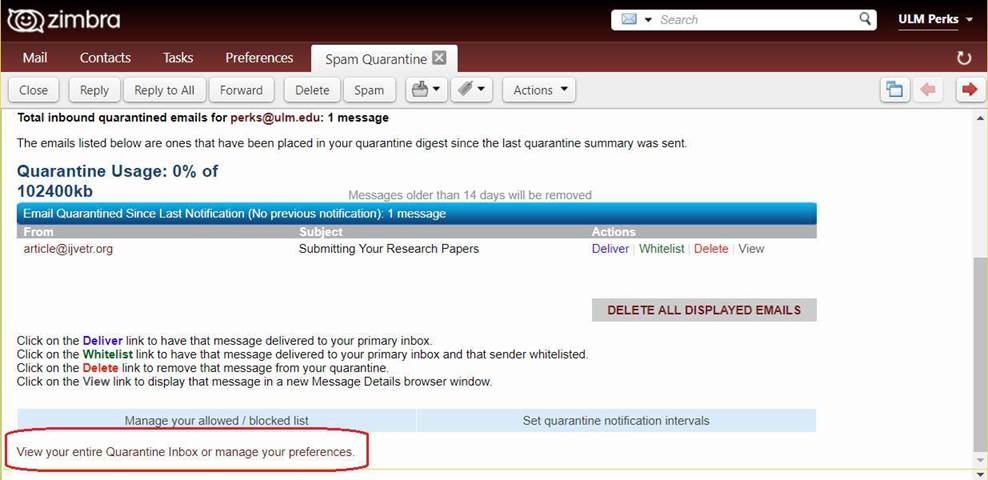 4. Once you click this link, it will take you directly into the Barracuda SPAM firewall for your Bizmail account.
If you need to learn more about how to manage your quarantine messages, please click on the following link:
https://www.ulm.edu/it/spam-how.html