Parent Orientation Program (POP)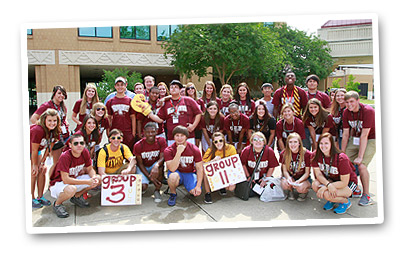 Due to social distancing restrictions currently in place, we have modified our PREP program for the summer.
We are thrilled to welcome you and your student to our Warhawk family!

2021 POP Dates:
June 2-3
June 9-10
June 23-24
July 7-8
July 14-15
July 21-22
August 4 (Virtual)
POP will provide you the opportunity to become acquainted with various aspects of the university's academic, residential, and student life.
Parents will have the opportunity to visit with members of ULM's faculty, administrative staff, and student body. 
There is a fee for Parents/Guest. This fee covers the cost of orientation materials and lunch while at POP. All fees are non-refundable.
• POP Fee- $35 for one parent or $60 for two parents.
• $15 for all children under 12 and any additional guest
• POP overnight accommodations- $50 per night