About ULM Spirit Groups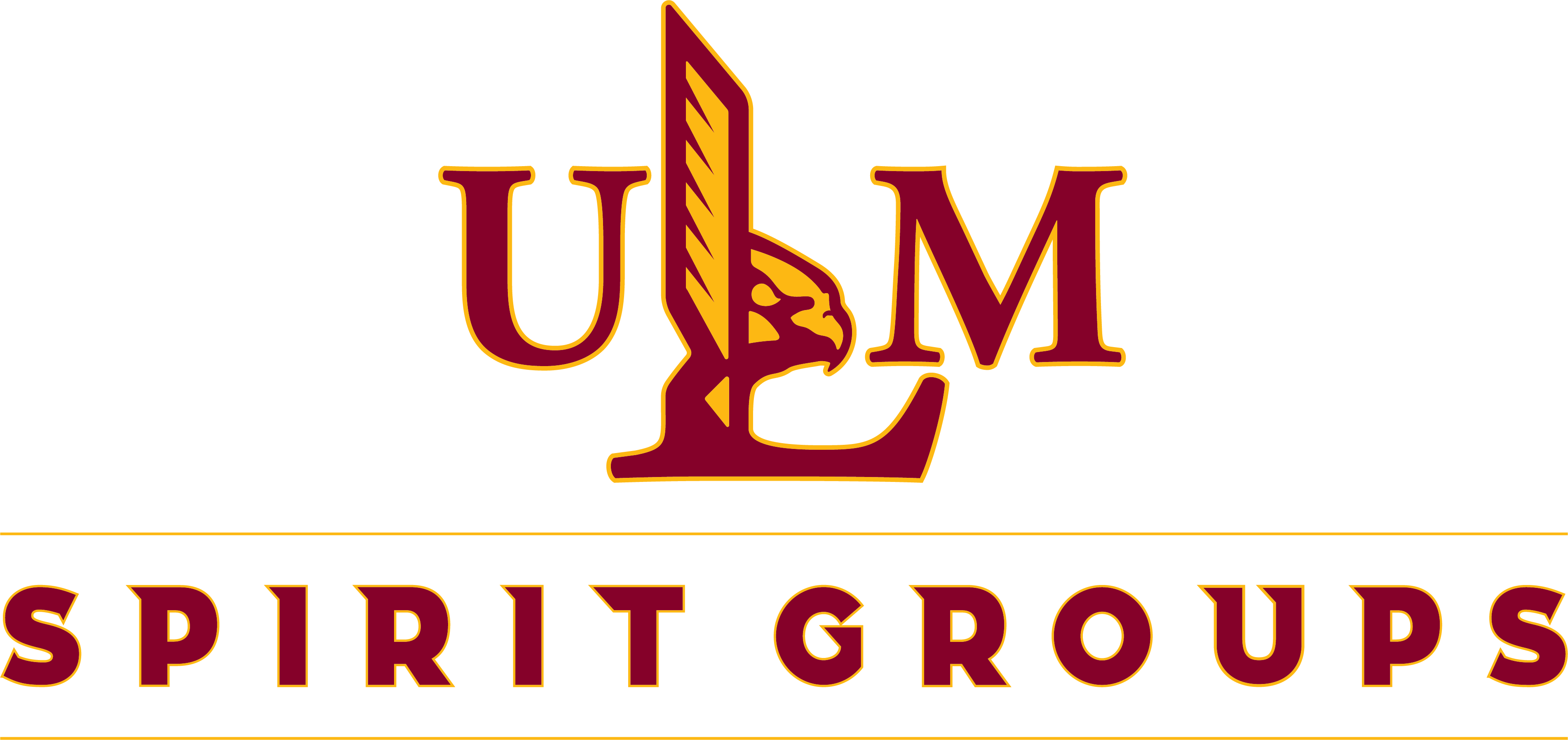 The ULM Spirit Groups are housed under the Division of Student Affairs in the Department of Rec Services. The ULM Spirit Groups include the Cheerleaders, Hawkline, and Ace the Mascot. The ULM Spirit groups are responsible for promoting all spirit related activities at the University of Louisiana Monroe. You can find them at all athletic events such as football, men's and women's basketball, and many other promotional events. In addition, they act as ambassadors of the University by assisting with alumni functions, fundraising events, and other formal occasions promoting ULM spirit.

"What's up Warhawks, my name is Sonni Bennett and I am the Assistant Director of Spirit Groups and Media Relations under the Department of Rec Services. I over see our award winning ULM Cheerleaders, the 3x National Champions, the ULM Hawkline, and our beloved, Ace the Warhawk. You can see all of our amazing Spirit Group member's in Malone Stadium at all home football games or across the street in Fant-Ewing Coliseum at all home basketball games, as well as a hand-full of volleyball and baseball games. Our athletes can also be found at tons of on-campus events and all around the Monroe/West Monroe community supporting and representing our incredible University. ULM offers all of our member's yearly scholarships, free Adidas and Varsity gear, priority class registration, out-of-state tuition waivers, and access to a personal and athletic trainer. For more information regarding our award winning programs, please follow us on social media and visit our ULM.edu website. GO WARHAWKS!" 
---
For more information, contact:
Sonni Bennett
Assistant Director of Spirit Group and Media Relations 
  Department of Rec Services | Division of Student Affairs
Activity Center 116 | sbennett@ulm.edu | (318) 342-5285