Fraternity and Sorority Life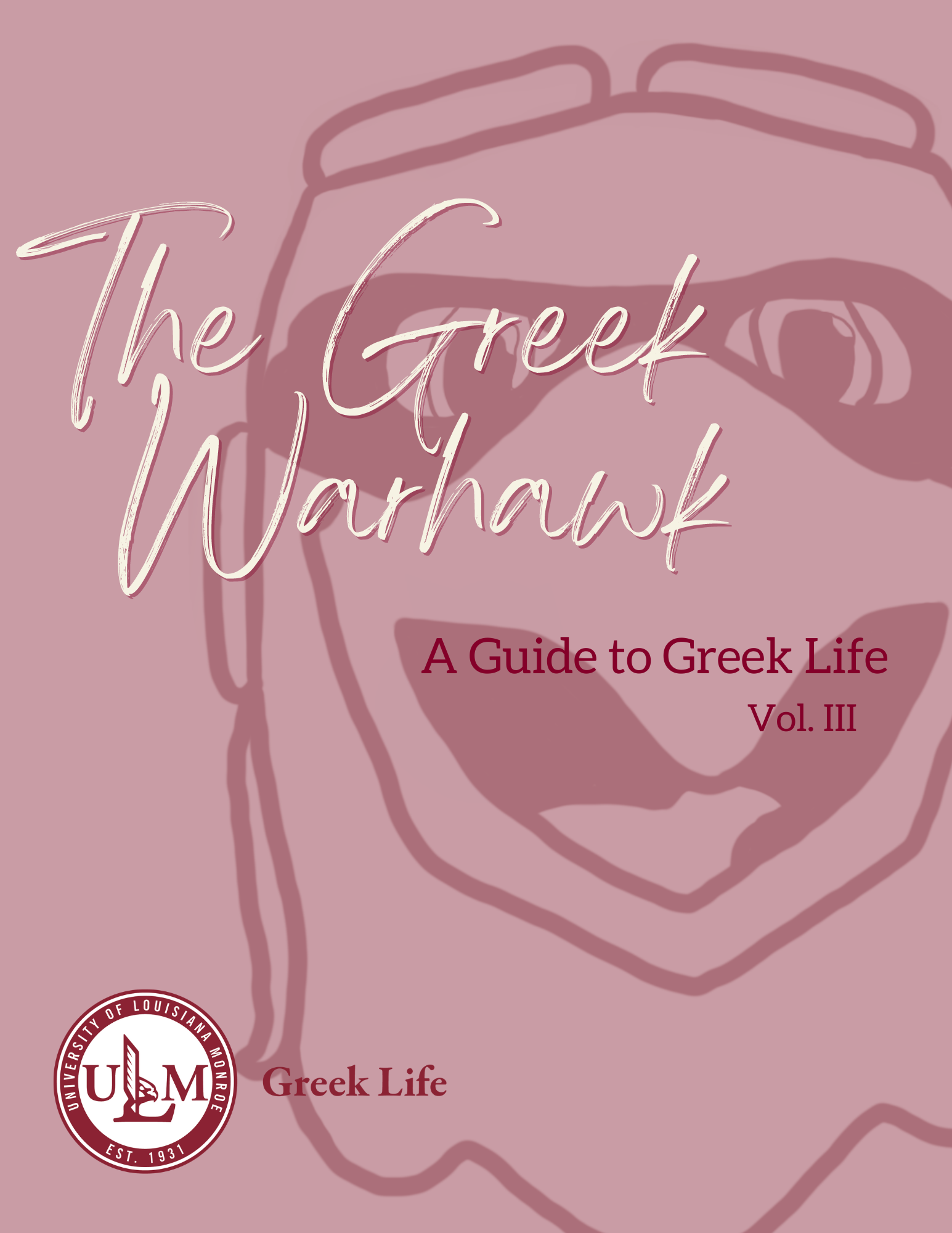 Click on image above to view The Greek Warhawk PDF
---
ULM Fraternity and Sorority Life is comprised of the three following governing councils: National Panhellenic Conference (NPC),National Pan-Hellenic Council (NPHC), andInterfraternity Council (IFC).  Each council is devoted to maintaining accountability, social responsibility, recruitment regulations, and positive community relations amongst its members.
The Fraternity and Sorority organizations and their respective councils provide opportunities for leadership development, networking, service, and lifelong friends. Please email Adrienne Drago, Coordinator of Greek Life, with any questions you may have. 

---
Fraternity and Sorority Life has more to offer than just our letters. We help our community by giving back to the community that we live in. We take the time each month to pack food in bags for children at the NELA Food Bank, and by going to different elementary schools in the area to read to young children. Our organizations have philanthropies that they work with and raise money for, but as a Fraternity and Sorority Life family, we like to help the community in any way that we can. Every sorority member has a unique recruitment and sorority story, and we cannot wait for you to begin yours!
We are so excited about your interest in becoming a member of our fraternity and sorority life community and learning about our great organizations! 
COUNCILS
Click here for contact information.
Click here for contact information.
Click here for contact information.
---
 Greek Life Scorecard Spring 2022