National Pan-Hellenic Council (NPHC)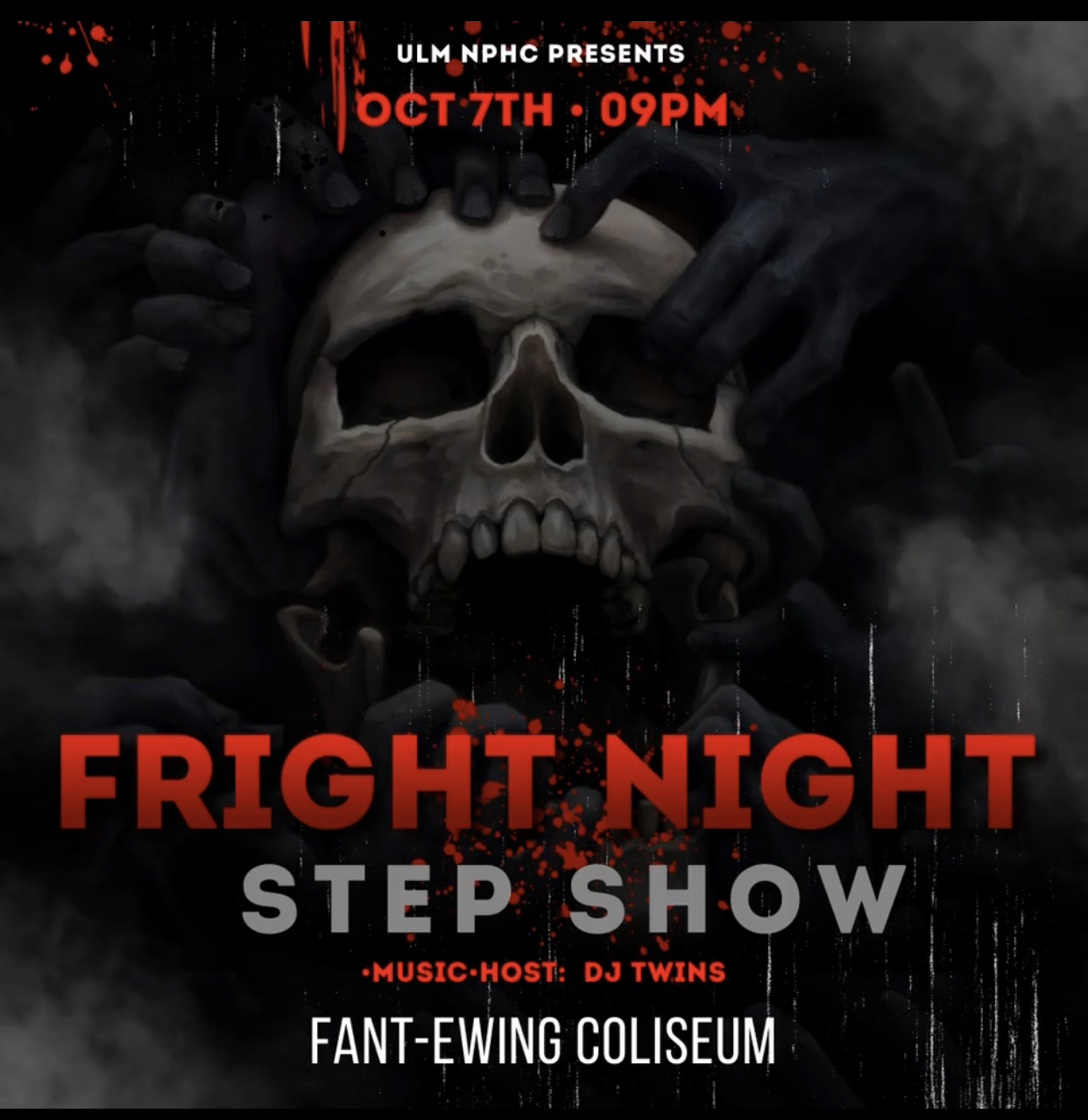 To purchase tickets click here
---
---
Want to apply for the NPHC Executive Board?
Click
here
to access the application.
Delayhia Stipe – President
Katera Casnave – 1st Vice President 
Brittany Thurman –  2nd Vice President
Aarionia Commenia – Secretary 
Kiauna Rollins – Treasurer
Tazz McWilliams – Parliamentarian 
__________________________________________________________________________
NPHC Chapters / Contact Info
Alpha Phi Alpha (ΑΦΑ)
Carl Whitlock—President
Alpha Kappa Alpha (ΑΚΑ)
Averyona Williams—President
Delta Sigma Theta (ΔΣΘ)
Katie Phillips—President
Kappa Alpha Psi (KAΨ)
Adrian Harris—President
Omega Psi Phi (ΩΨΦ)
James Perkins—President
Phi Beta Sigma (ΦΒΣ)
Michael Lofton, Jr.—President
Zeta Phi Beta (ΖΦΒ)
Christian Specks—President (Grad Chapter Advisor)
Sigma Gamma Rho (ΣΓΡ)
Katera Casnave—President
---
Please email Chris Williams at jwilliams@ulm.edu for any questions about Greek Life.