LEADERSHIP WORKSHOP SERIES
ULM's Leadership Workshop Series provides speakers, interactive sessions, focus groups and other activities throughout the semester, helping students develop a strong foundation of leadership beyond the classroom setting.
Students participating in the Leadership Workshop Series have opportunities to discuss important social, personal, multi-cultural and other current issues affecting ULM's campus and the world today
---
Terri Jendusa Nicolai: October 27, 2015, SUB Ballrooms
Teri Jendusa Nicolai has survived the unthinkable.  Her ex-husband tried to murder her by beating her with a baseball bat, stuffing her bloody body into a garbage can, driving her across state lines and placing her in a storage locker in sub-zero weather.  26 hours later she was miraculously rescued less than an hour from death.
Teri came from a loving family, was a college graduate, and on her 2nd marriage.  She knew better than to willfully enter into an abusive relationship. How did she end up in this dire situation?
Now an advocate against domestic violence, Teri is speaking out about this type of abuse. She will talk about her experience, how to identify the warning signs of an abusive relationship, and how to get help. 
---
Jake Byczkowski presents "Solo Cup Culture": March 17, 2015, SUB Ballrooms
Speaker, Jake Byczkowski, took a unique approach to alcohol awareness with his talk, "The Solo Cup Culture: Minimizing the Risks of an Alcohol-Soaked Climate."
Byczkowski, a graduate of the Ohio State University and a brother of Delta Tau Delta Fraternity, developed the "Solo Cup Culture" idea to try to answer the question of why so many students continue to drink in spite of the negative consequences associated with drinking.
---
Civil Rights Leader Hollis Watkins: Tuesday, March 10, 2015, SUB Ballrooms
Hollis Watkins participated in registration drives, sit-ins, and various other activities in the 1960's. He has also served as an advocate from organic and sustainable agriculture, board chairman of Veterans of Mississippi Civil Rights Movement, and as co-founder and president of Southern Echo- a leadership, training, and grassroots leadership in African-American communities in rural Mississippi and surrounding regions through comprehensive training and technical assistance programs. 
---
Stan Pearson "How to be IT": September 10, 2014, SUB Ballrooms

"I speak because EVERYONE needs someone to guide them in the right direction when they are on top of the world & when they feel like they want to crawl under a rock. I understand that every person on planet earth has a gift. My gift is not necessarily changing lives; my gift is giving people the right tools to change themselves. I am able to do that via Leadership, Diversity, Team-buildings & Trainings etc. While being humble, charismatic & humorous I find a way to connect with every audience regardless of their background or their struggle. I speak because we all have issues that we want to overcome & do my best to make that process an easy one. Our Self-esteem & Confidence drives us in our successes & picks us up during our failures. I speak because EVERYONE has something to be proud of, to stand up for & to believe in & for starters that something is THEM! We have to realize our greatness from the inside out."
-Stan Pearson
---
Culture Shock Diversity Hypnosis: Tuesday, February 25, 2014, 6 PM, SUB Ballroom A
The goal of Cultural Shock is to help individuals gain a social and historical understanding of racial, gender, and cultural stereotypes. We expose stereotypes to help break cultural barriers caused by past inequalities and injustice. Cultural Shock uses real life experiences from past participants and community members to develop programs that support the efforts to increase cultural understanding.
Culture Shock © is an innovative and ground breaking program intended to expose cultural misconceptions through the unprecedented method of "Racial Hypnosis" ©. 
Cultural Shock has received rave reviews for their daring, head on approach to addressing cultural stereotypes.
Random participants are hypnotized to believe that they are no longer their race, gender, or culture, but instead a completely different cultural background.
While under hypnosis the participants will undergo several scenarios intended to expose racial, cultural, and gender stereotypes.
For Example, an African American student may be hypnotized to think they are Hispanic, and then placed in a scenario in which their subconscious plays out specific stereotypes of the Hispanic culture.
Diversity facilitators Patrick Wilson and Darnel Head will lead an explosive and eye opening debriefing that will enhance the students' cultural awareness, and challenge them to promote an inclusive environment on their campus and in their communities. Culture Shock will provide the students in the audience with a Diversity Brochure that will provide statistical information about the cultures, genders, and races discussed in the show.
Culture Shock © is an extremely entertaining and educational program that you will never forget.
---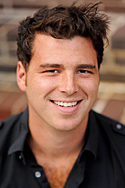 Adam LoDolce - "Sexy Confidence": September 24, 2013, 6 PM, SUB Ballroom
Adam LoDolce's revolutionary program is designed to provide students with the confidence to leave unhealthy relationships and/or seek new fulfilling relationships.
As one of the nation's leading dating coaches, Adam reinforces a critical message that confidence IS sexy! Adam has been featured on MTV, Glamour, Men's Health, Cosmo and many more as the leading dating confidence coach because of his unique approach to succeeding in today's dating scene.
Both men and women (of all sexual orientations) will learn the specific techniques on how to love their mind, their body and how to exude confidence in any social situation to attract the right type of person into their lives.
more workshops...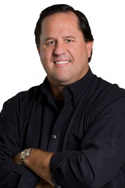 Rick Barnes - "Living the Dreams of our Founders": March 12, 2013
Rick is a motivational speaker who addresses topics relevant to Athletics, Greek Life, and other group-oriented activity, including hazing, alcohol, and drug abuse.
He will stress the importance of living by example and following the visions of the founding members of those organizations.
---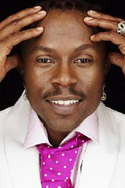 Dr. Peter Q. John - "Free Dreams": Feb. 27, 2013
Dr. John immigrated from St. Croix with almost nothing but his determination to succeed.
He now holds three degrees (B.S., M.B.A., and J.D.), works as a lawyer, and even hosts a motivational radio show!
He knows better than most that your dreams are free; they just take hard work and determination to live them.
---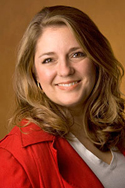 Sharon Cameron, Author of "The Dark Unwinding": Nov. 29, 2012
"Katharine Tulman discovers a fantastic world where science seems like magic when she arrives at her uncle's remote estate to have him committed to a lunatic asylum. But instead of a lunatic she is confronted with a genius inventor with his own set of child-like rules, a brooding apprentice and a mysterious young student of science, the dwindling family fortune and the hundreds of families her uncle is using it to support. Having Uncle Tulman sent to the asylum is no longer an easy choice. And that's when Katharine Tulman begins seeing things that aren't really there."
Cameron will discuss her debut novel, the writing process, and first-time publishing process!
---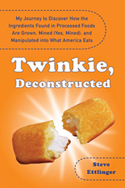 Steve Ettlinger - "Twinkie, Deconstructed": September 12, 2012
"An insightful, entertaining exploration of modern food industry, if you've ever wondered what you're eating when you consume foods containing mono and diglycerides or calcium sulfate (the latter, a food-grade equivalent of plaster of Paris), this book is for you."
Ever wonder what all those long words on your food labels are? Steve is going to let you in on the secret, and it very well may change the way you eat.
Copies of the book are available for purchase at the ULM bookstore and will be available at the event.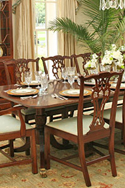 Etiquette Dinner: March 21, 2012
Many students are asked to eat a meal during a job interview. Would you know proper etiquette? Your interviewer will, so you better learn, too!
---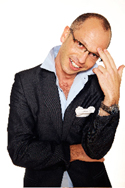 Daniel Packard: March 13, 2012
Daniel Packard, the Dating Doctor from Vancouver's The Beat 94.5FM, and National College Speaker of The Year is here to get us less secretive and more sexy.
The "Battle of Sexes" rages on not from any "Mars/Venus" differences, but from there being a very tight lid on what each side can actually publicly say about the other.
With probing questions and joyful tenacity, Daniel Packard orchestrates a fun and adventurous, crowd-based conversation that slyly pries open the titillating truths and scary secrets we're not supposed to tell the other sex, but need to.
When that happens: the truth gets loose, the lid flies off and a whole lot of relationship-enhancing & hilariously educational steam comes flying out.
---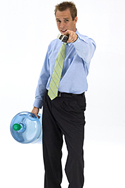 Jeff Havens presents "How To Get Fired!": November 8, 2011
Does the idea of working for a living depress you?
Would you rather play video games and update your Facebook profile than suffer through a lifetime of stable employment?
Does paying your rent seem like just too much of a hassle?
Then you need to listen to the latest offering by comedian and world-renowned super-guru Jeff Havens, How to Get Fired!
That's right, ladies and gentlemen – if you don't want to keep the job you're desperately hoping to get when you graduate, then this is the lecture for you!
Filled with the satire Jeff has made famous in both his stand-up performances and his corporate presentations around the country, How to Get Fired! is a hilarious discussion of exactly what not to do in the workplace, a fast-paced, multimedia barrage that is both entertaining and relevant, especially in today's economy.
---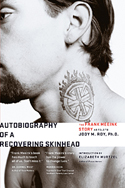 Frank Meeink: September 20, 2011
The "Autobiography of a Recovering Skinhead" is Frank Meeink's raw telling of his descent into America's Nazi underground and his ultimate triumph over hatred and addiction.
The live lecture of Frank Meeink's downfall and redemption has the power to open hearts and change lives.
Frank's violent childhood in South Philadelphia primed him to hate. He made easy prey for a small group of skinhead gang recruiters led by his older cousin.
At fourteen, he shaved his head. By sixteen, Frank was one of the most notorious skinhead gang leaders on the East Coast. By eighteen, he was doing hard time in an Illinois prison.
Come hear Frank talk about what changed his mind about race and led him on a fight against prejudice.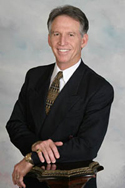 Omar A. Alemán - "Four Decades of Getting High": March 15, 2011
Omar A. Alemán was born and reared in Cuba and immigrated to the United States in 1956 through Key West Florida, where he graduated from high school.
He attended Florida State University on an athletic scholarship where he subsequently received a bachelor's degree in criminology. Mr. Alemán earned a master's degree in criminal justice from Florida International University in 1992.
He joined the United States Bureau of Narcotics and Dangerous Drugs, predecessor to the Drug Enforcement Administration (DEA), in 1970 at Miami, Florida. Mr. Alemán served tours of duty in Venezuela, Mexico, and El Paso, Texas before returning to South Florida in 1983 and retiring from DEA in 2003.
Mr. Alemán was assigned a myriad of duties during his 32-year tenure as a Special Agent with DEA. They included: Assistant Country Attache, Intelligence Officer, Public Information Officer, Recruiter, Drug Eradication Specialist, Translator, Chief Divisional Training Coordinator, Wiretap Investigation Supervisor, Demand Reduction Coordinator, and Physical Fitness Coordinator in addition to his criminal investigative work.
He coordinated joint drug prevention programs with the major professional sports leagues as well as with the NCAA.
"Four Decades of Getting High" addresses the prescription drug issue in America.
---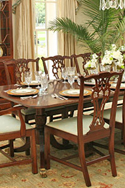 Etiquette Dinner: Tuesday, February 15, 2011
Many students are asked to eat a meal during a job interview. Would you know proper etiquette? Your interviewer will, so you better learn, too!
---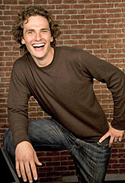 Ryan Clauson - "Mr. Attraction": September 21, 2010

Ryan Clauson is known as "Mr. Attraction." Working with college students from around the world, Ryan teaches healthy ways for meeting, attracting, and dating the right person for you.
Combining his background in stand-up comedy with over 7 years of intense research on dating and attracting behavior, Ryan's laugh-out-loud funny and high energy programs inspire students to take positive action and improve their lives.
Ryan is a former professional hockey player and current marathon runner. He ran a non-profit fitness program for children with disabilities, and being a type one diabetic, continues to mentor others afflicted with the disease.
Having a passion for optimal health, Ryan also teaches simple ways to drastically boost your energy and become the healthiest version of you.
Ryan is passionate about empowering young people in all areas. As well as teaching students the art of attraction, Ryan offers several other programs.
---

The Black Jew Dialogues: October 19, 2010
What's so funny about two American minorities that have slavery, the KKK, and chicken livers in common?
That's what you'll find out in this extraordinary two-actor play on the history and absurdity of prejudice and racism within the context of the American Black-Jew experience.
The Black Jew Dialogues combines fast-paced sketches, improvisations, and multi-media to create a show that has gained praise across the U.S. and the U.K.

Mark Sterner: March 9, 2010

Just months from graduation, Mark and four of his fraternity brothers headed to Spring Break. Each night, one would be the designated driver. But on the final night, they decided that the least drunk among them would drive home. Mark ended up with the keys at the end of the night.
The next morning, three of the men were dead, and Mark lay in the hospital critically injured and facing three felony counts of manslaughter. Instead of being the first in his family to graduate college, he would be the first to go to prison.
Mark speaks about the one mistake that changed his life in his program, "DUI: A Powerful Lesson."
---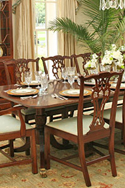 Etiquette Dinner: February 23, 2010

Learn the proper method of dining in a business environment.

Many students are asked to eat a meal during a job interview. Would you know proper etiquette? Your interviewer will, so you better learn, too!
---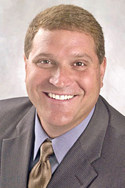 David Coleman: November 17, 2009

Trouble with men? Trouble with women? David's been called the "Dating Doctor" and "America's Real-Life Hitch."

The doctor is in for one night only, and he aims to cure your dating ills with his presentation, "Making Relationships Matter!" 
 
 
---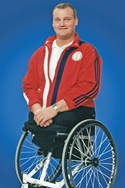 Matt Glowacki: October 20, 2009

He isn't handicapped, physically challenged, crippled, or wheelchair bound – he's just Matt and he happens to use a wheelchair.

Matt Glowacki was born in 1973 in Janesville, Wisconsin. His birth drew attention because even though he was healthy, he was born without legs.

Matt breaks down stereotypes in his program, "Diversity According to South Park and Family Guy."