April 3, 2008: James Carville and Mary Matalin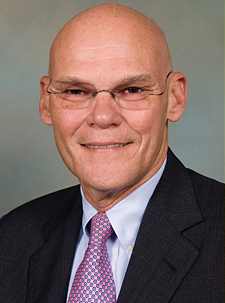 James Carville is the man who devised the most dramatic political victories of our generation, "Captured in action in The War Room," the compelling, Academy Award-nominated documentary about President Bill Clinton's presidential campaign, Carville knows precisely how to craft a winning strategy. A fixture on CNN's groundbreaking "Crossfire" for many years, Carville analyzes the day's political headlines, including a close-up look at the 2008 presidential campaigns and candidates.
His latest book, "Take it Back," is a handbook for taking back Congress, the White House and the country. In "Buck Up, Suck Up and Come Back When You Foul Up," Carville offers enlightening behind-the-scenes anecdotes from the campaign trail.
He is also author of "Stickin': The Case for Loyalty; All's Fair," written with his wife and favorite debate partner, Mary Matalin, and the upcoming "The Lost Generation" (Summer 2008). Carville's become a pop culture icon, co-producing the movie remake of "All The King's Men" and spoofing his own well-recognized persona on television and in such films as "Old School."
---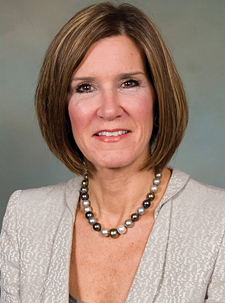 Mary Matalin, former assistant to President George W. Bush and counselor to Vice President Dick Cheney, was the first White House official to hold that double title.
In 1992, President Bush named her the deputy campaign manager for political operations. As deputy campaign manager, she was responsible for the overview and organization of all 50 state operations. As the on-board planner who traveled with President Bush throughout the 1992 campaign, she emerged as the vocal, and occasionally controversial, defender of the president and his policies.
Before joining the Bush/Cheney White House, Matalin hosted CNN's critically acclaimed debate show, "Crossfire." Matalin is the former founding co-host of the Washington-based political weeknight talk show, "Equal Time," which premiered in May 1993 on CNBC. She served as co-host until shortly after the 1996 national political conventions. Her political astuteness and antics contributed to the show's being called "the best talk show on television" by Knight Ridder News Service.
Matalin's humor, straightforward discussion, and ability to discuss the hottest political issues in Washington helped to make the show one of the most talked about programs in the network's history.